UPPERCASE #49
April / May / June 2021

Dear Reader,
There is beauty—and truth—to be found in patterns. Patterns of behaviour shape who we are; repeated thoughts and actions
can be our strength and, sometimes, our weakness. Our patterns are both deeply personal and also universal.
The complexity of our human existence has been recorded in the patterns of our garments, crafts, products and built environments over millennia. Our heritage and histories can be read on these artifacts and remnants as we continue to be informed and inspired by the past. Artistic expressions of self and of culture continue to be passed on across generations.
Over time and across many hands, new aesthetic preferences emerge. There are trends in thematic motifs, colour palettes and mood. Patterns created for commerce graphically illustrate who we aspire to become through our decorated environment.
Pattern designers engage in an art fundamentally rooted in optimism: that there will always be more—more things of beauty, more objects of utility, more time and, always, more beauty.
-Janine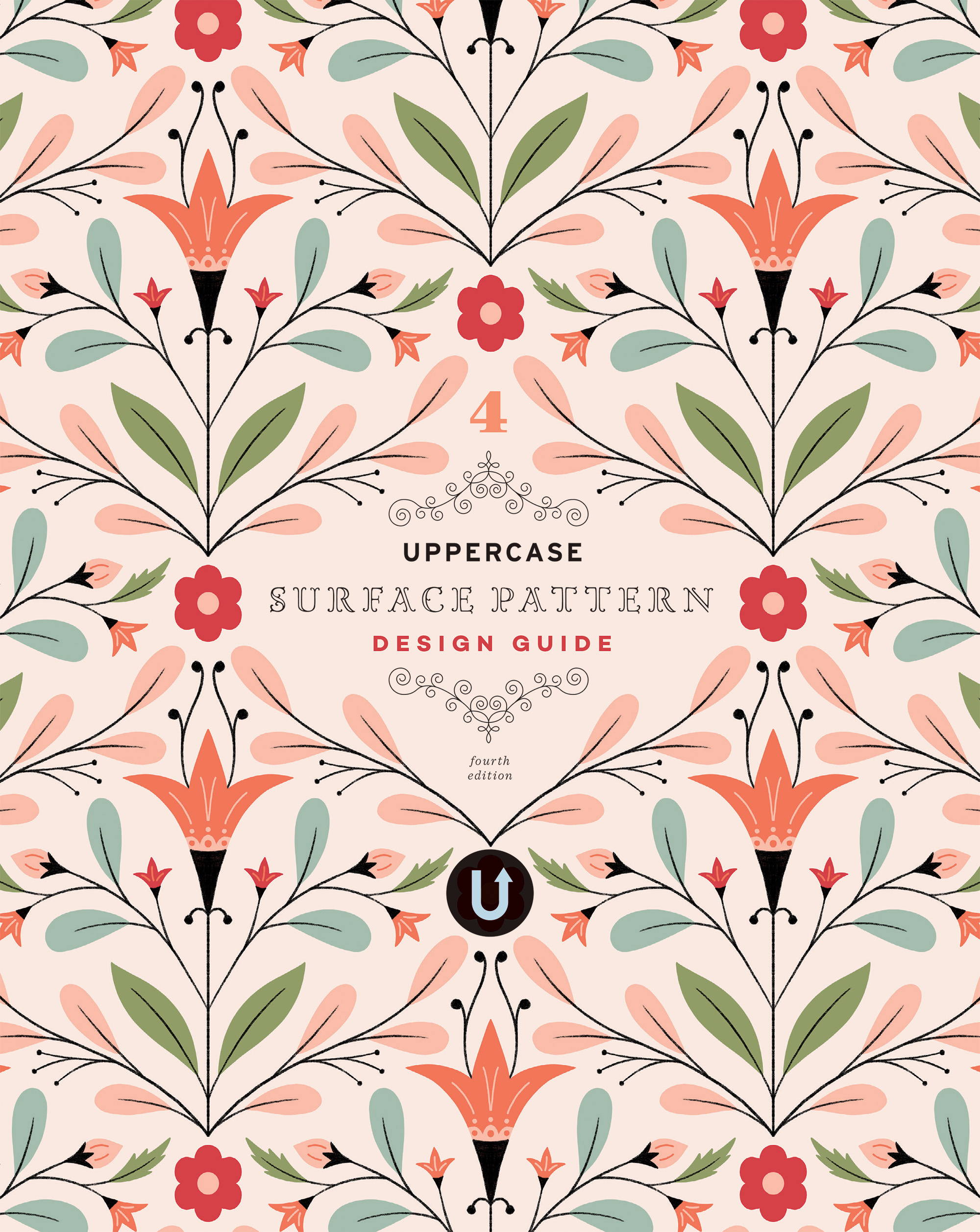 Front cover by Madison Rae Holler @rubinskiworks
Issue #49 has 132 pages and contains the 4th edition of the UPPERCASE Surface Pattern Design Guide, cover by Nina Cvijović @diujdi