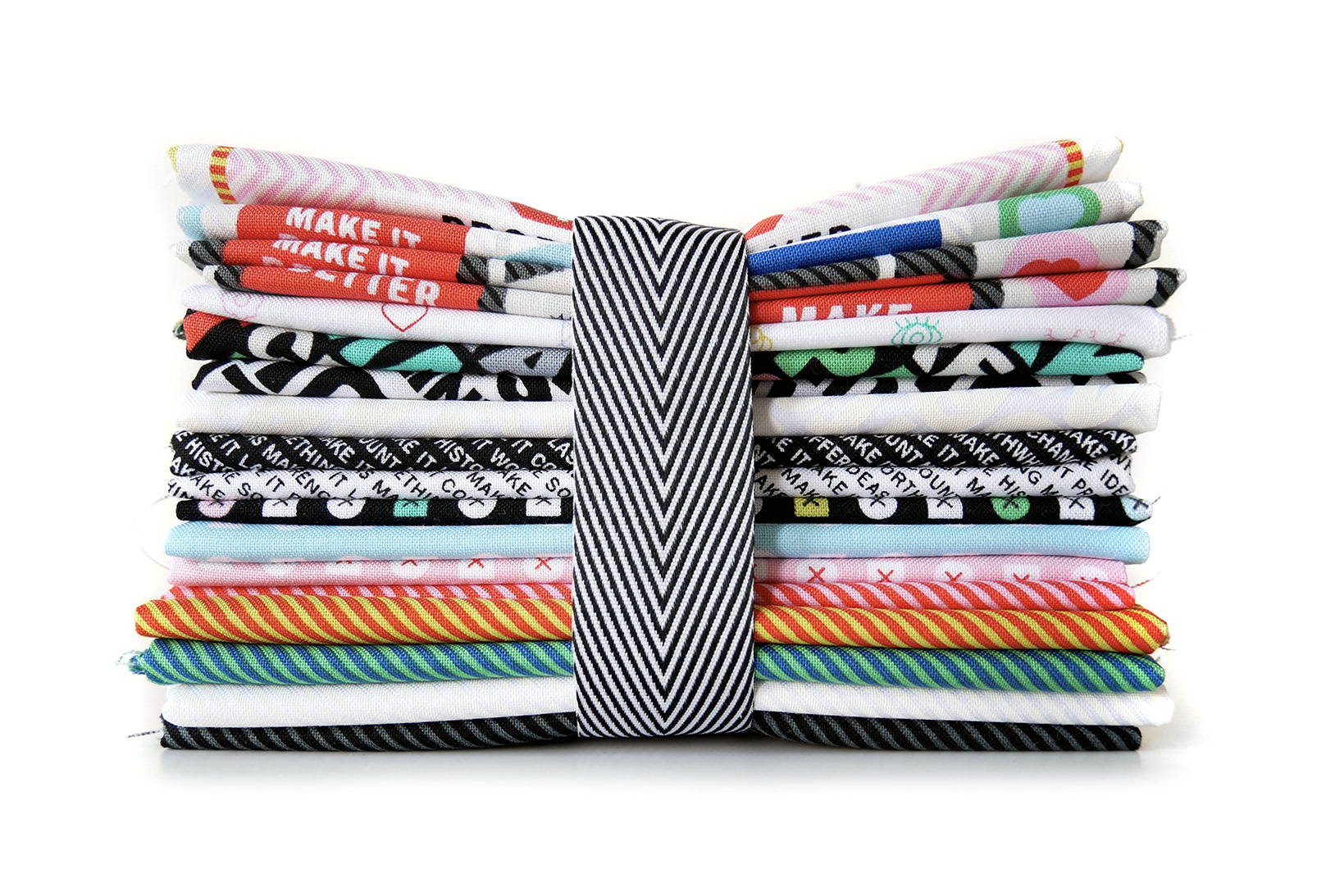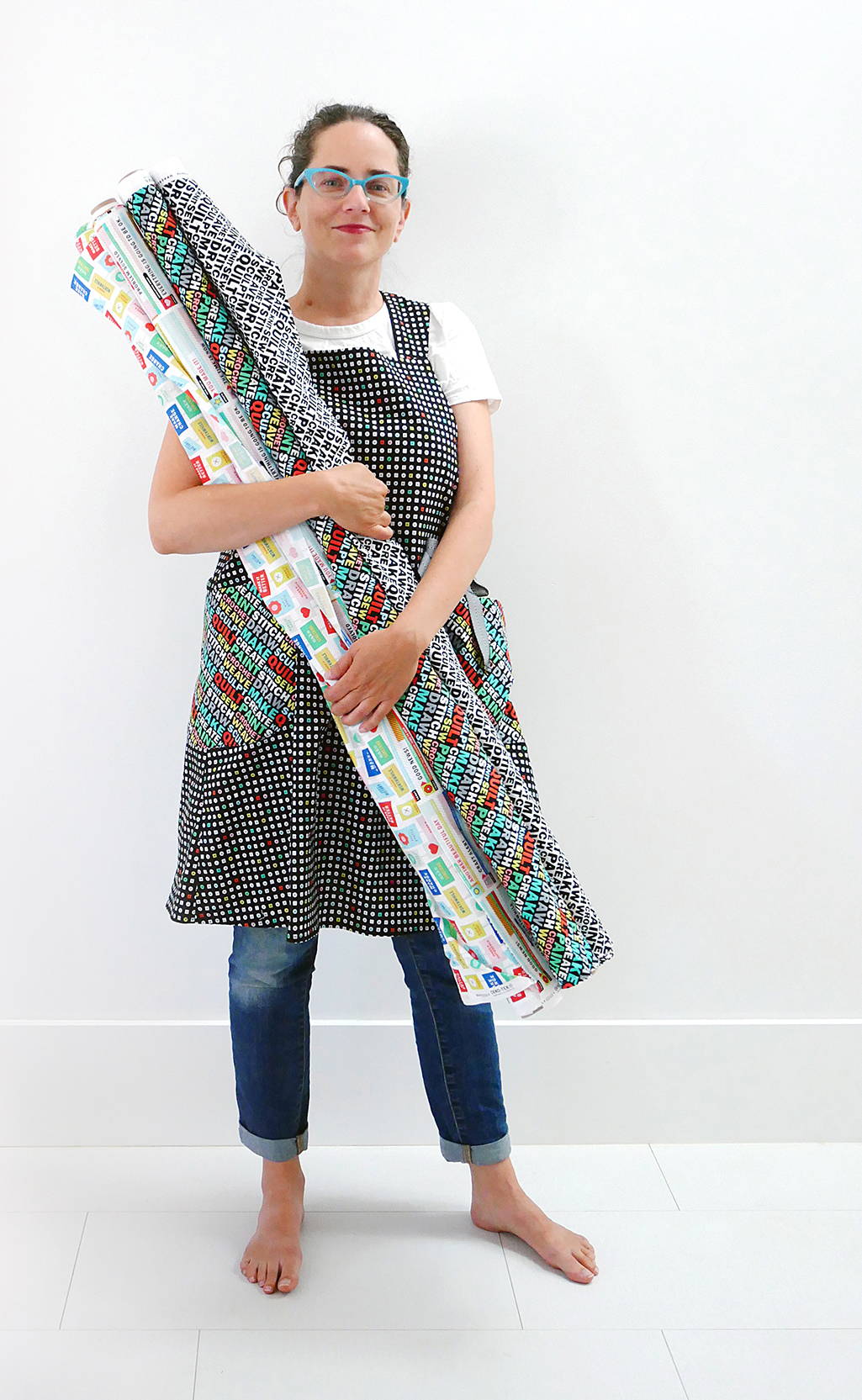 "What if I designed fabric that had something to say?"


This is the creative brief that I gave myself for the design of this collection.


I've returned to my roots as a graphic designer and combined my love of letters with the editorial voice that I've developed over the past years as publisher, editor and designer of UPPERCASE magazine.


Thinking about what my readers and I have to say—and how we want to express ourselves through art, sewing, crafting, making—I've created this collection inspired by headlines, advertising, television news graphics, protest signs, voting ballots and creative manifestos. Entitled Breaking News, this collection turns media into positive messages and encouraging words of positive action and self care. Some designs are bold, some are subtle, some are extroverted, others are more introspective. Diagonal striping repeats throughout, a motif I call "Static."


The designs were completed in January 2020. As the pandemic spread, these messages became ever more poignant. More than ever, it is time to use our time and resources wisely and make a difference.


—Janine Vangool, publisher / editor / designer
Available as of January 2021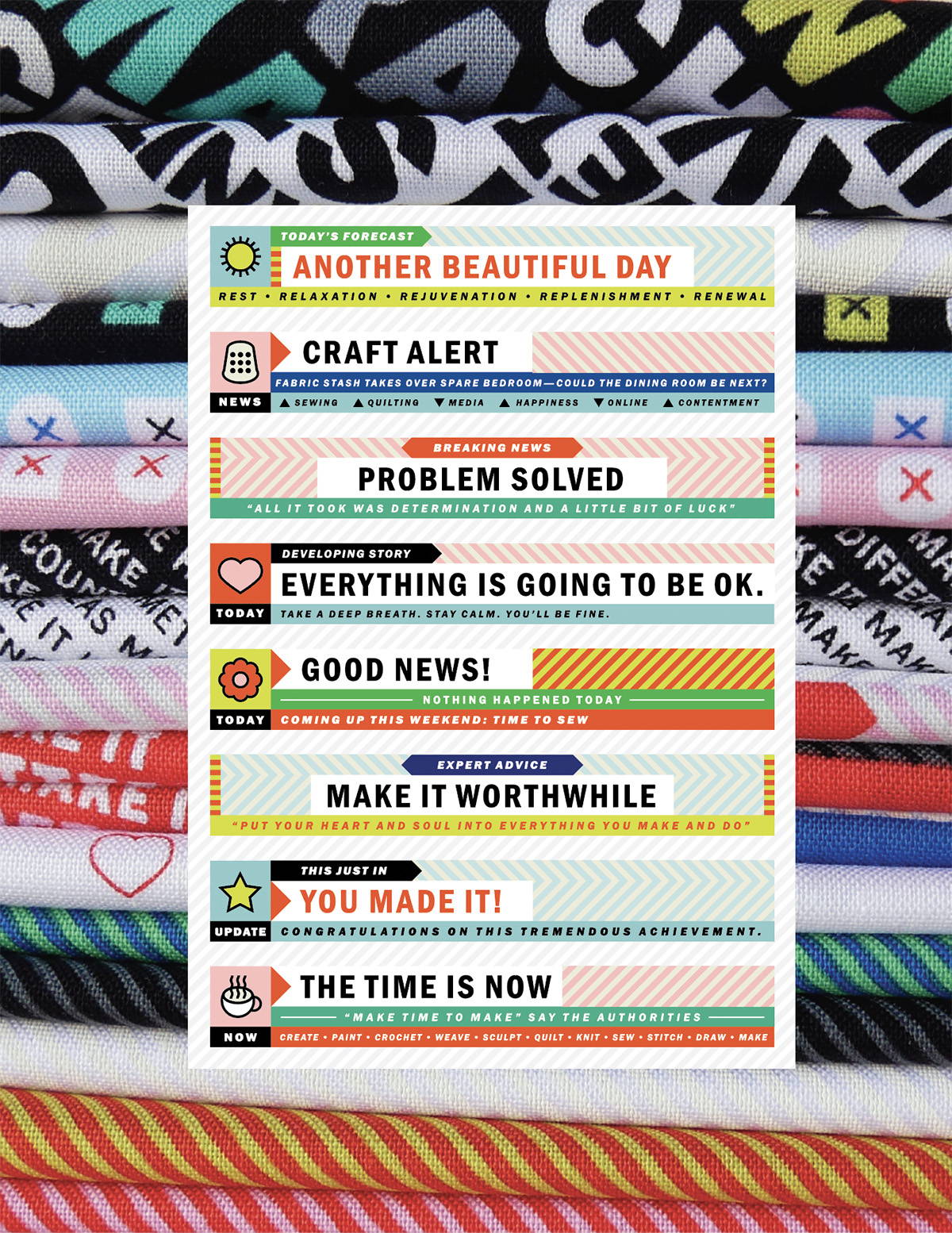 Share what you make with it!
#uppercasefabric @uppercasemag