Released quarterly, print only, ads-free!
UPPERCASE is supported by its lovely readers! Subscriptions to the quarterly print magazine have kept it going for a dozen years and counting. No ads, no government grants, no sponsorships.
When you subscribe to the magazine), your funds are not only going towards the physical costs of the magazine such as printing and postage but also to pay contributors' fees, editing costs, salaries, rent, tech and so much more. It is expensive to produce such a beautiful printed publication four times a year.
Subscriber copies are sent from the printer in recycled and recyclable kraft mailers—I encourage you to reuse the mailer and turn it into something creative. (Please note that if you subscribe after the release date of an issue, your first issue will be sent from a fulfillment warehouse. Subsequent issues will be sent from the printer directly.)
Make connections, nurture your creative spirit and grow your business!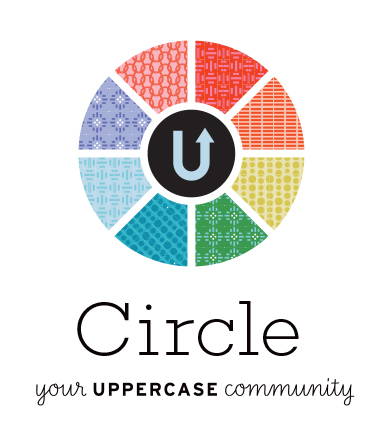 This UPPERCASE Circle membership community adds value to readers' print subscription by creating an active hub that remains engaging and inspiring between issues. And like the print magazine, this community is full of really good, valuable content through thoughtful articles and posts, informative dialogue and webinars by guest experts.
Current subscribers have free access! Apply here. Please allow a few days for your membership to be approved.

If you want to give a friend or colleague something from UPPERCASE, you can either purchase a Subscription (put the recipient's name and address in the Shipping fields and your name, email and address in the Billing fields).

Already a subscriber and want to renew? Please head over to the Renewal section in the navigation.