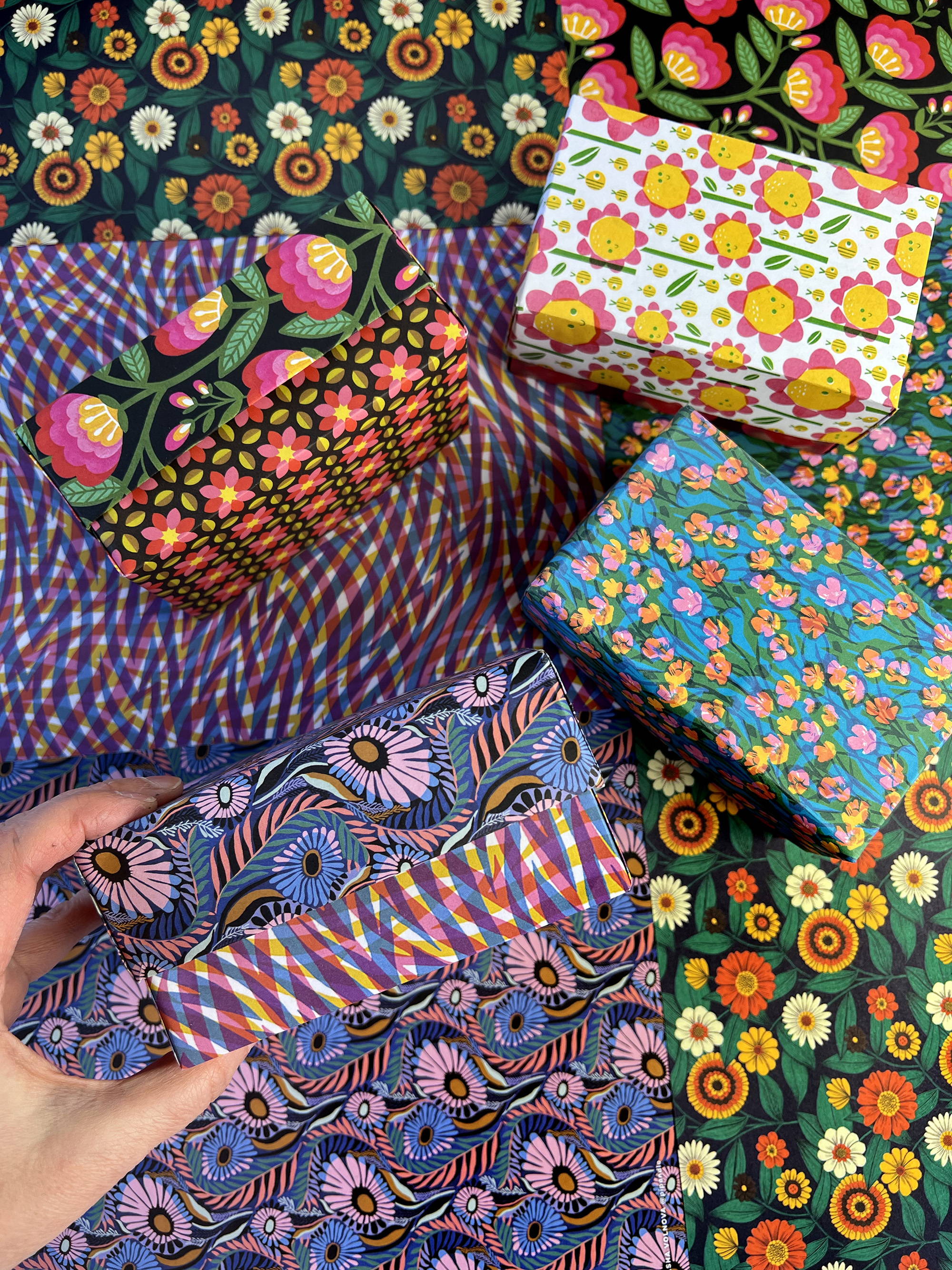 Patterned Paper Lidded Box
Please note that the kraft mailer and patterned paper shown in the video is only for subscribers prior to March 16, 2023.
More recent subscribers can still get crafty! If you don't have a craft mailer, you can easily use similarly lightweight card stock or even a cereal box.
Although these particular patterned papers were for subscribers only, I've prepared some other free patterned paper downloads.
The box template is used with permission from templatemaker.nl. If you want to change the box dimensions or try other unique shapes, visit their website for a wonderfully useful tool!
Patterns for personal use only. ©UPPERCASE publishing inc.