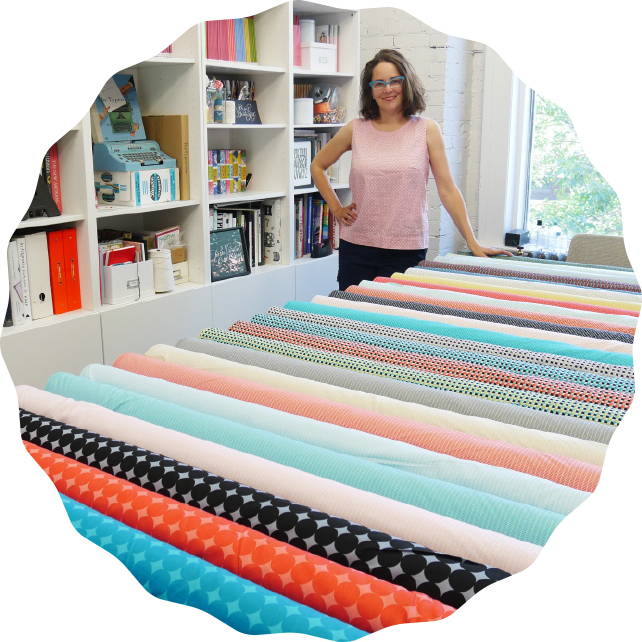 publisher / editor / designer of UPPERCASE magazine
Windham Fabrics designer
UPPERCASE has always had a fondness for surface pattern design. In fact, the spine patterns for the magazine have inspired a few fabric collections with Windham Fabrics—here's me with one of my collections!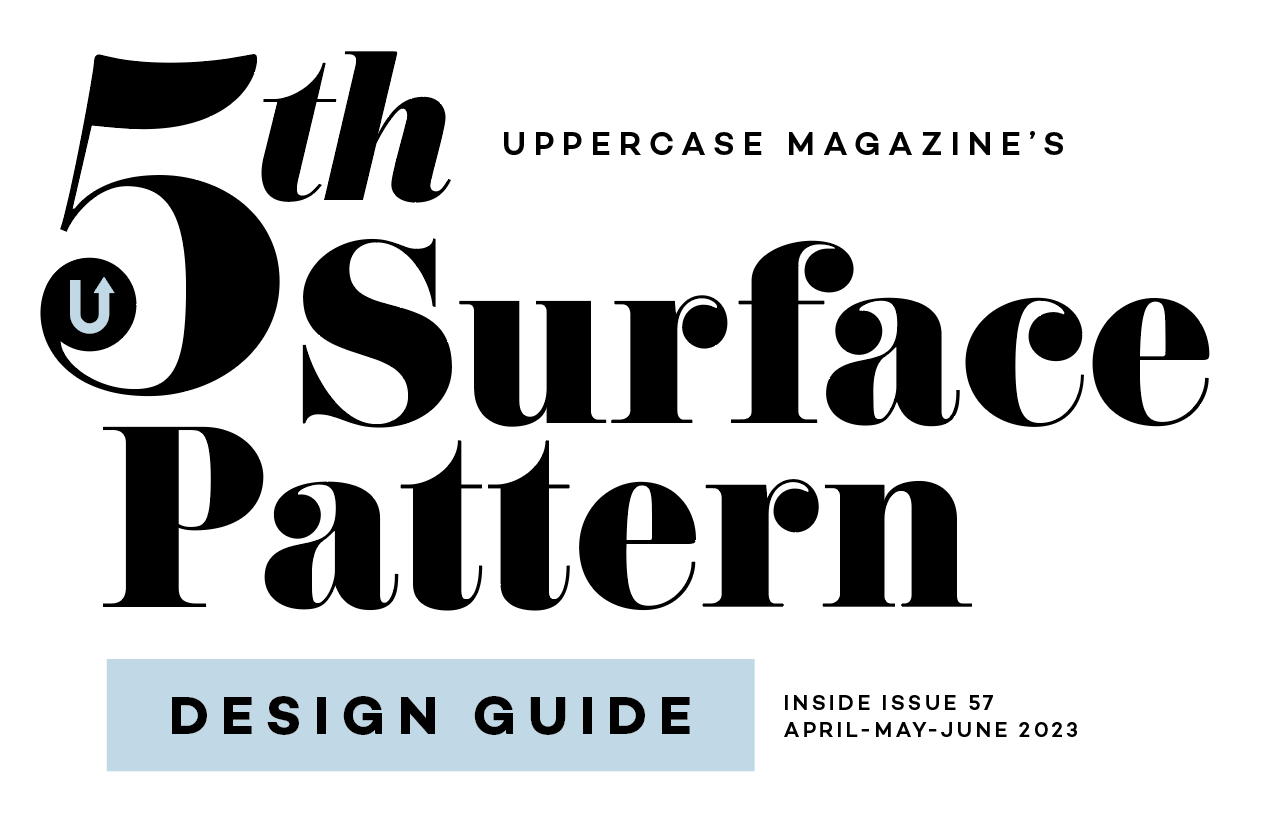 UPPERCASE is a promotional partner for Bonnie's Surface Design Immersion.
If you've ever dreamed about having your own fabric, then the forthcoming 5th edition of the UPPERCASE Surface Pattern Design Guide will offer so much inspiration and information! It's coming out in April.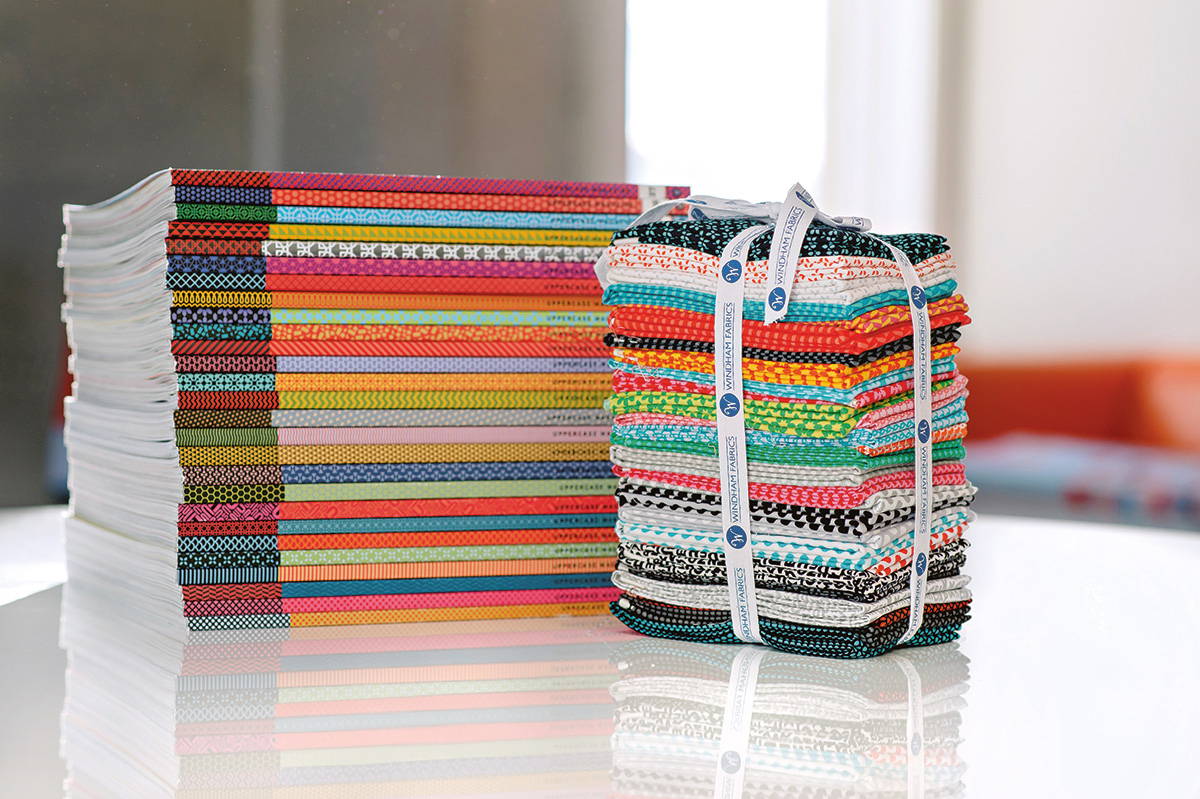 The guide includes 100 portfolios of aspiring and professional designers along with many articles about making a living as a surface designer.

I am pleased that Bonnie Christine is one of the many contributing experts to the guide! Bonnie is a beloved surface pattern designer who is known for her extraordinary gift for teaching others the art and business of surface pattern.

I invite you to explore more of Bonnie's pattern-filled world to be introduced to an exciting career of using your creative talents!
And please join my special limited-time-only Surface Pattern Design Guide Newsletter—I'll be sharing tips and resources for surface design inspiration and education (and some behind-the-scenes of the making of the guide!)
Download UPPERCASE + Bonnie Christine's
A Surface Pattern Designer's Guide to Mastering the Art of Learning
Register for Immersion through UPPERCASE to get my bonuses (a draw for one of 20 portfolio consultations with me) and a group call with everyone.
Registration closes on February 28, 2023.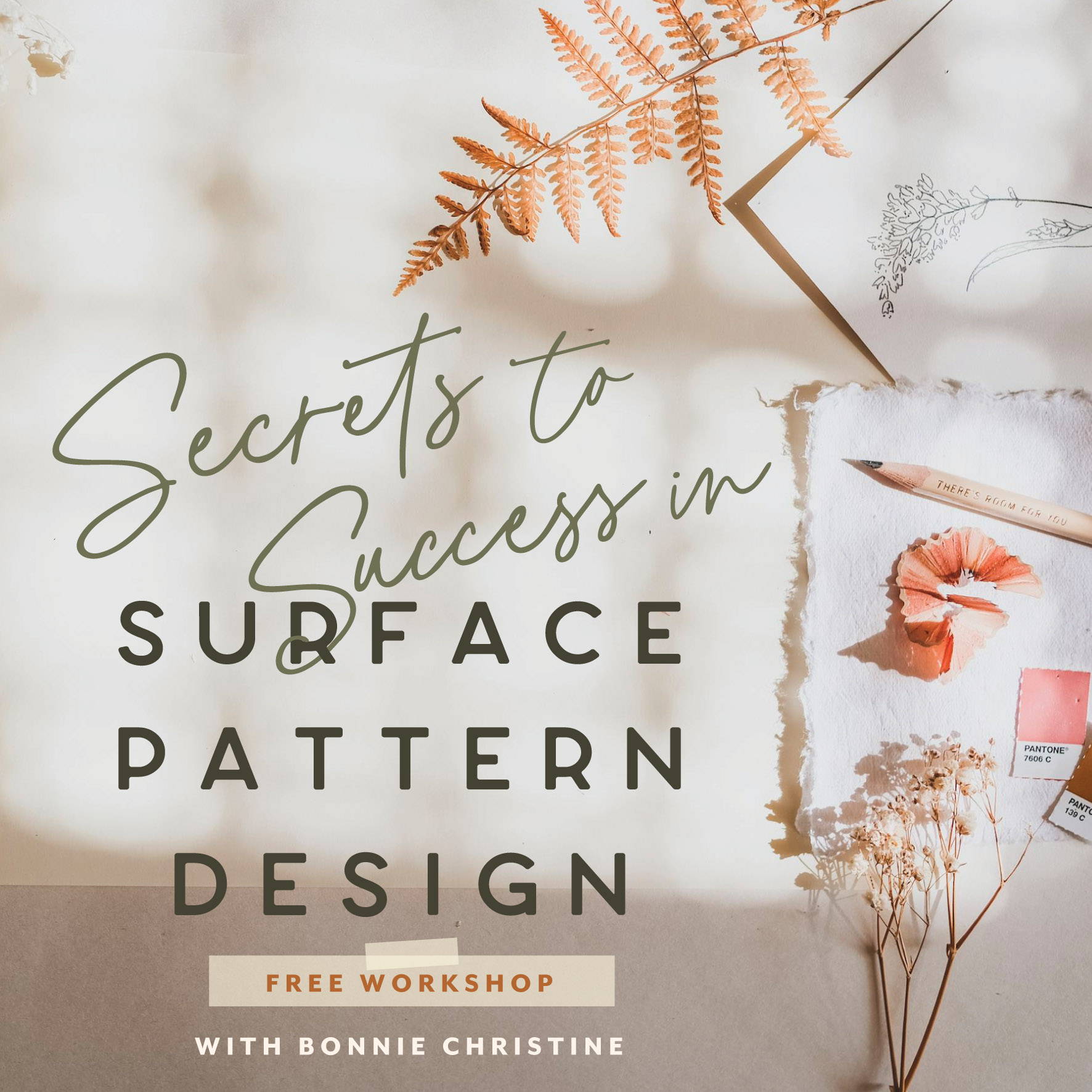 Secrets to Success in Surface Pattern Design
Get this free training now.
With years of practical experience as a fabric designer and as a successful educator, Bonnie Christine teaches surface design with heart.
How Surface Pattern design offers a career you'll love
How to overcome misconceptions about pattern design
The 6 essential stages to becoming a licensed artist
How to avoid 5 common mistakes that new designers make
Create a map of your 12 months of progress
Set up multiple revenue streams using your art and talents!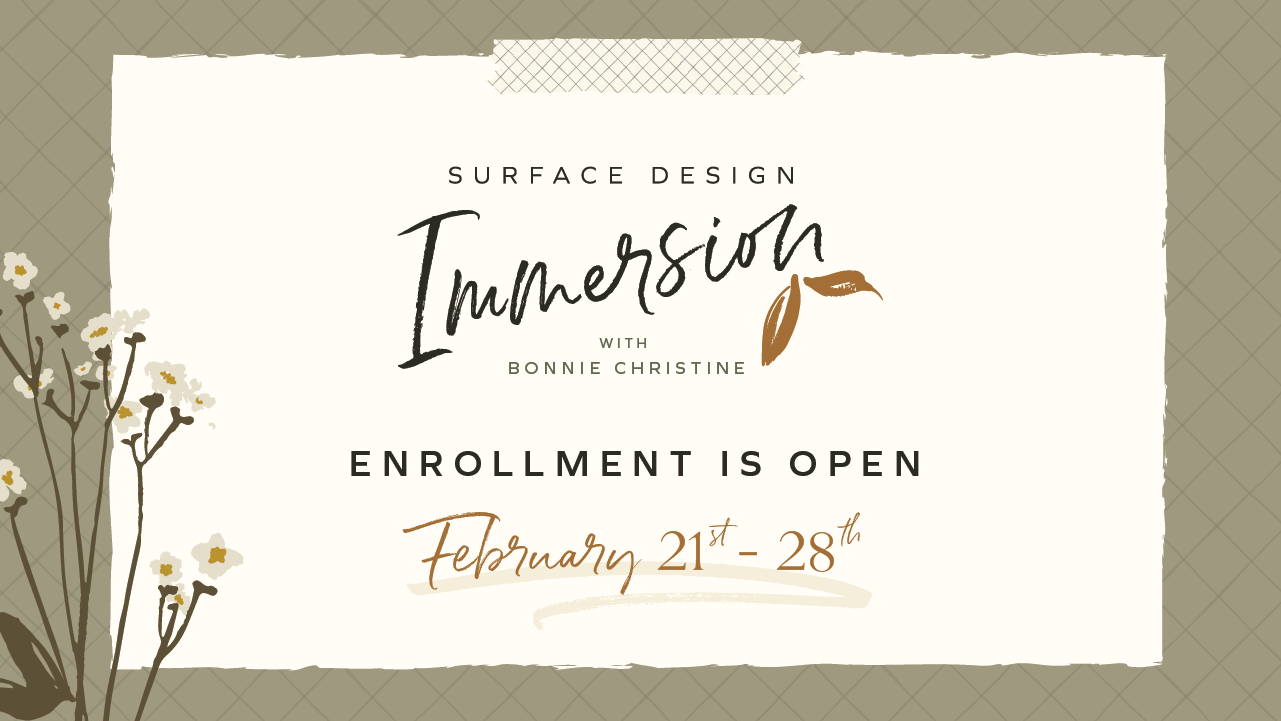 When you sign up for Immersion through my link, you'll get these great UPPERCASE bonuses!
One-on-one half-hour consultation with Janine Vangool (portfolio reviews, ask me anything).
Twenty winners will be drawn randomly from my list of students once registration closes.

One group coaching call for everyone!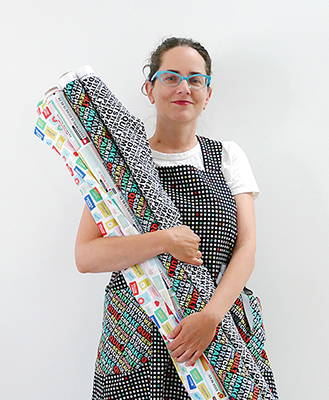 As editor and designer of UPPERCASE magazine, I have seen the amazing difference that Bonnie's course can make on students' portfolios, careers and self-confidence! As a designer of four collections with Windham Fabrics, I've know the value that Bonnie provides other aspiring designers—and I've got a lot to share from my own experiences as well.
As an affiliate for Bonnie Christine's Immersion, I earn a commision on each sale. Thank you.