Sign up for the UPPERCASE newsletter!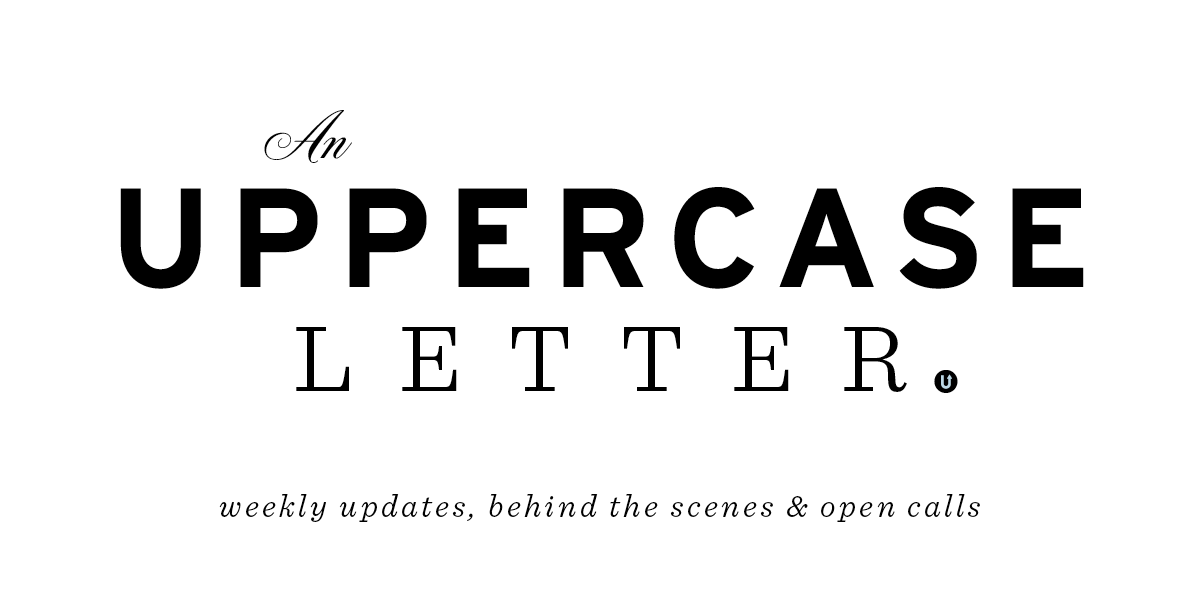 Free content delivered to your inbox every Tuesday! My weekly Tuesday missive tends to focus on what I'm working on, behind the scenes at the magazine and peeks into upcoming content, calls for participation, sales, etc. See some recent messages here.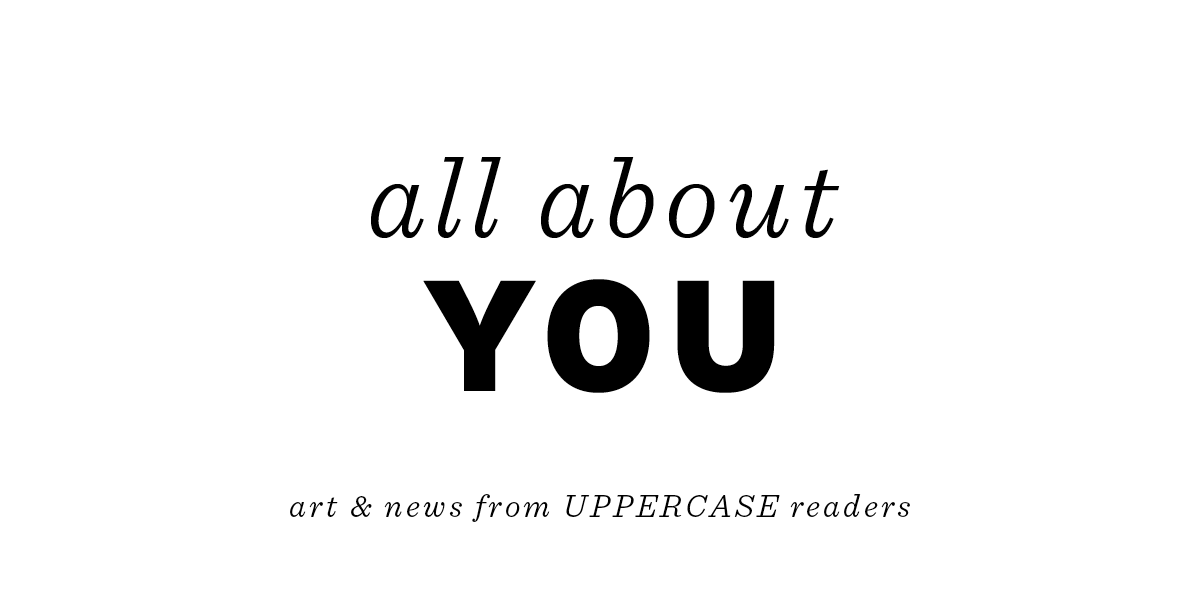 UPPERCASE readers are all so talented and I'd love for you to be able to make connections with fellow readers, to share the things you make and the things you love. I also receive so many great submissions that I can't always fit into printed pages that deserve to be shared.

"All about You" is sent on (most) weekends. If you want to receive this particular newsletter as well, please select the All About YOU option in the signup form. You can update your preferences at any time. Thanks!