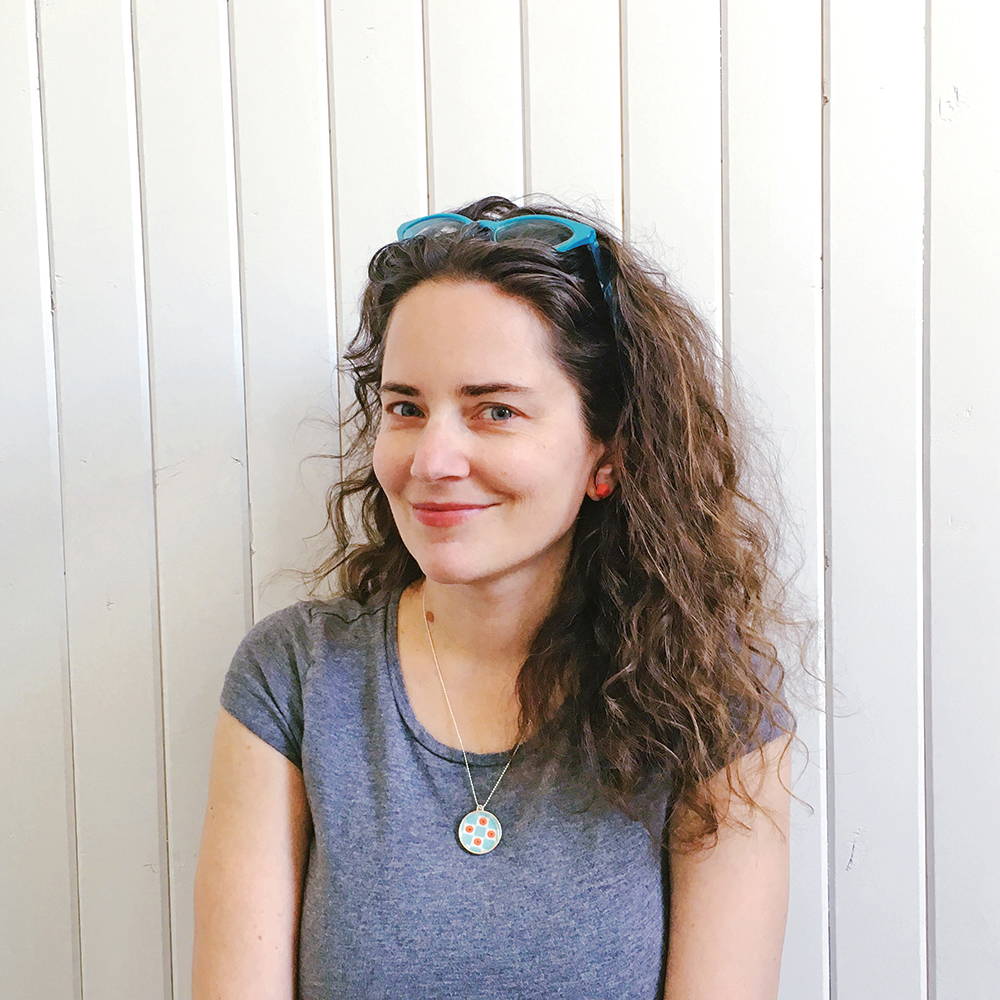 Welcome,
Sketchbook Revival Artists!
I hope you enjoyed my conversation with Karen and are inspired to discover more about my magazine and books. I'm happy you're here.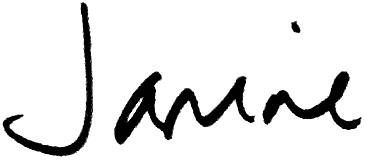 Sign up for my newsletter for weekly creative inspiration and behind-the-scenes at UPPERCASE. To get my weekend newsletter, where I share the art and creativity of fellow readers, please select the All About You option as well.
UPPERCASE Creative Prompt Cards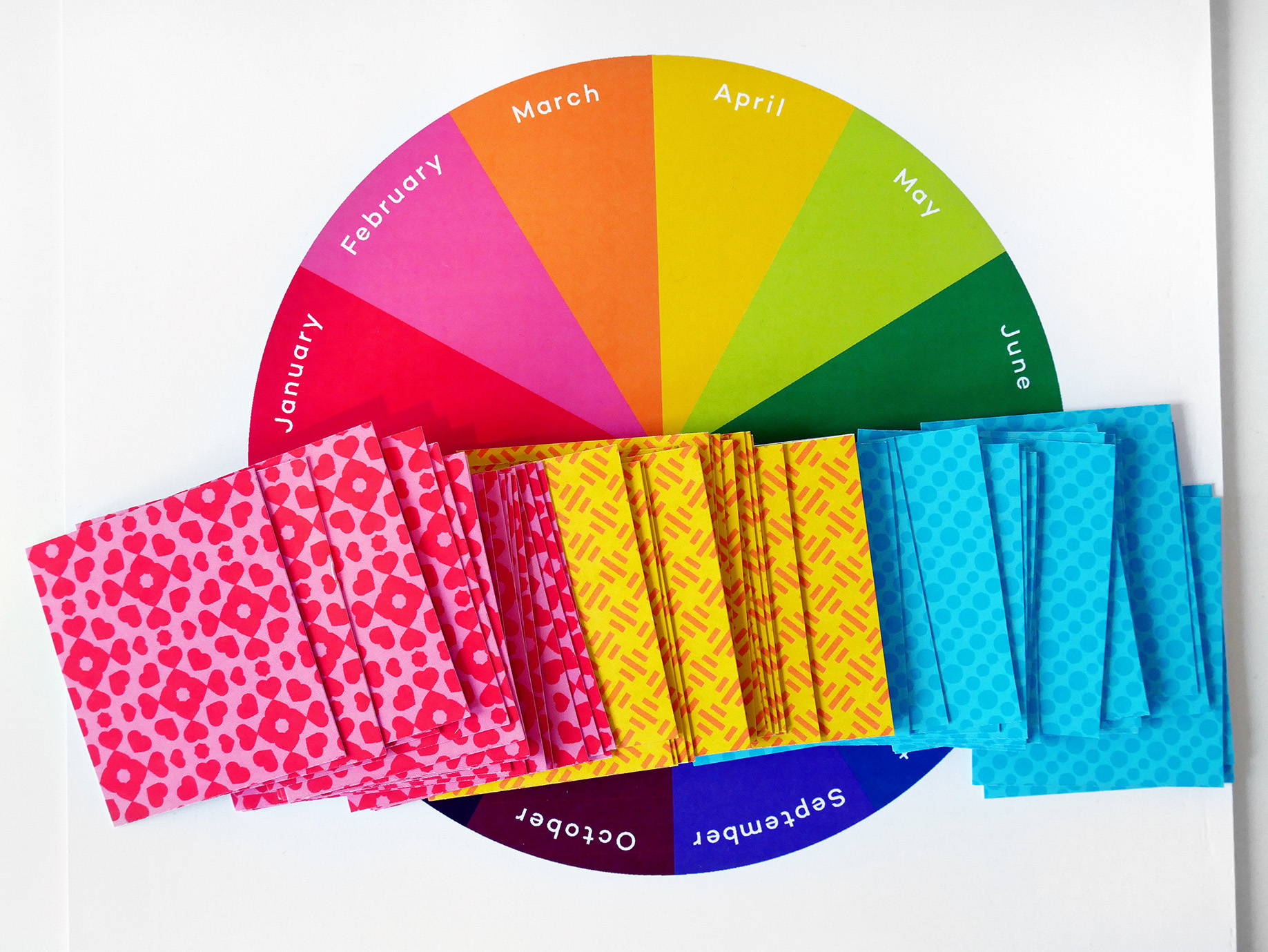 I've got something fun and challenging for my creative prompt! It's a full year of colour, in which each month has been assigned a colour, but how we work with that colour is to be determined... and the answer is in the cards, so to speak!
I've prepared three decks with 24 cards each: Method, Quality and Mood.
Method This is the medium or method in which you will create your art. It could be assemblage, as shown above, or carving, mixed media, painting, textiles... there are 24 options!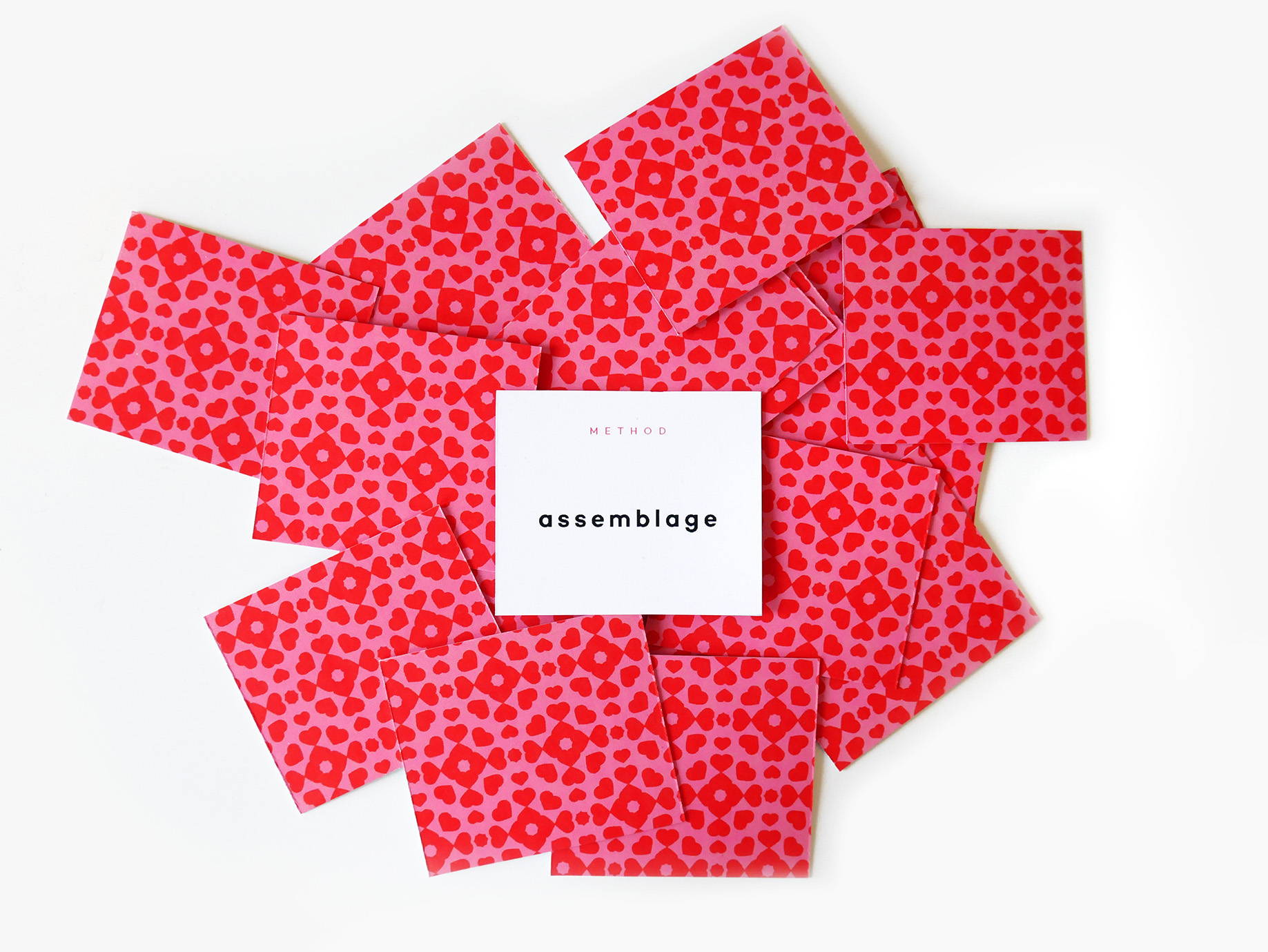 Quality These cards offer a direction for your piece. It could be layered, ephemeral, textural, miniature, vintage, futuristic... the quality cards give an interesting twist to what and how you can make with the selected Method.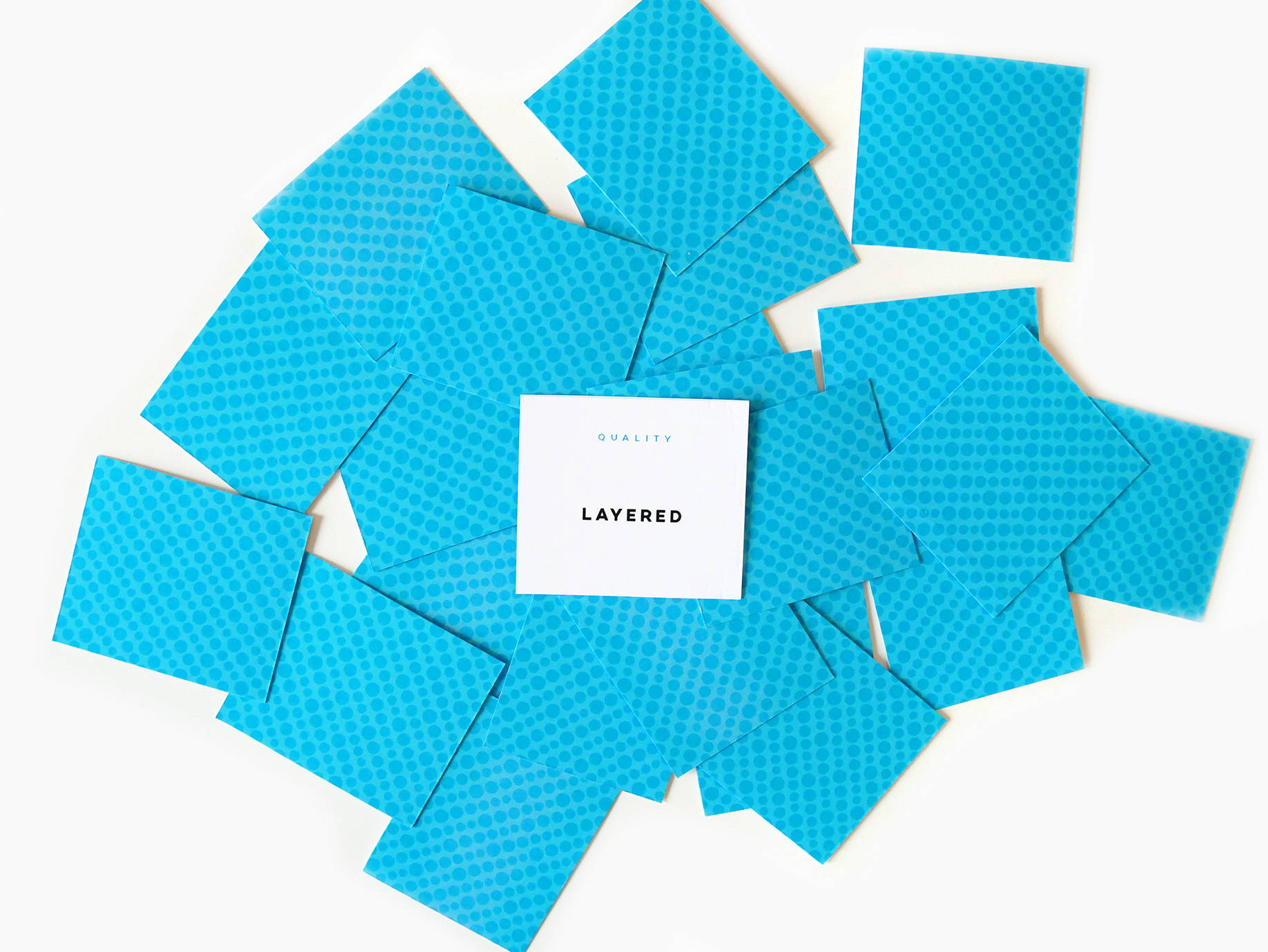 Mood This set of cards sets the tone of your work or frames your perspective as you proceed. It could be playful, calm, meditative, idealistic, daring and many more options!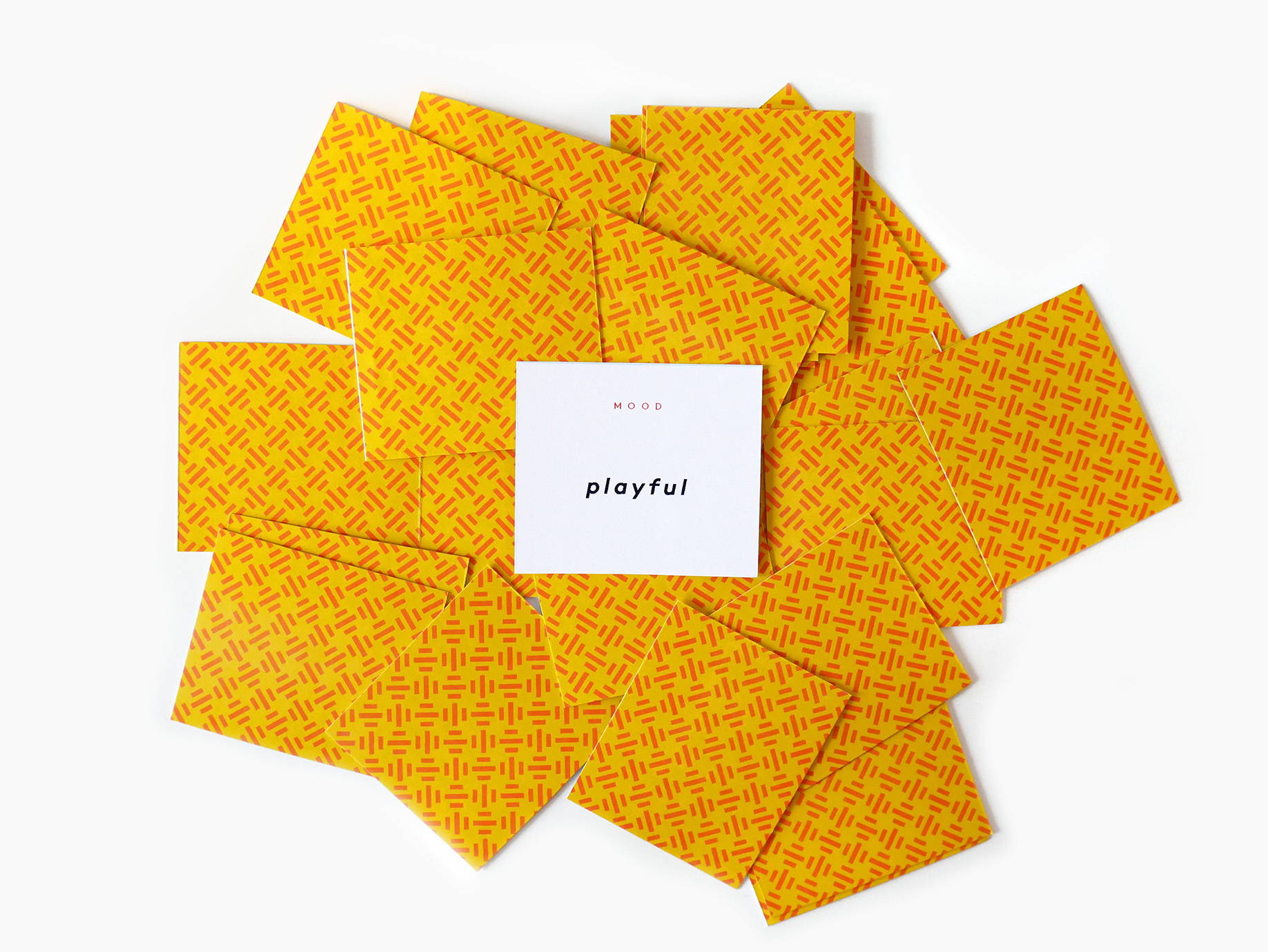 Take a random card from each pile and see what comes up!
There are infinite ways to interpret each prompt! This is an experiment to help you explore new possibilities and combinations. You can do this quickly as a jumpstart for your daily creative practice and as a way of getting rid of the fear of a blank page in your sketchbook.
Rather than focussing on one colour per month, you can also just use the colour wheel to randomly select a colour for that particular day. Let the words trigger new ideas and their random combination will help cultivate serendipity.
Cards, concept and design ©UPPERCASE publishing inc 2023
UPPERCASE Subscription Offer
In addition to in-depth profiles of artists, painters and makers, the forthcoming issue, #57 (April-May-June) is all about surface pattern design and includes the portfolios of 100 artists plus tips and spotlights on the surface design industry.

To subscribe or renew to UPPERCASE, you can use the code "revival23" for CAD$10 off. (The code expires May 1, 2023. One use per customer.) Please enter the code at checkout.
UPPERCASE is a quarterly magazine. When you start a subscription starting with #57, you'll get:

#57 April/May/June 2023
#58 July/Aug/Sept 2023
#59 Oct/Nov/Dec 2023
#60 Jan/Feb/March 2024
Be featured in my "All About YOU" newsletter or even in a forthcoming issue of UPPERCASE magazine!
Share images of your sketchbook and creative process. Please photograph representative spreads of your sketchbook against a white backdrop so that we can see all edges of the book or page. You can also include images of your sketchbook in your creative workspace, stacked with others, in progress, with art supplies, etc. Include a photo of you, too!
Step 1. Label your images with the following convention:
lastname-01.jpg, lastname-02.jpg, etc.

Step 2. Share your images by uploading them to this Dropbox

Step 3. Complete the submission form.




Love playing with art supplies?
This gorgeous book is FULL of inspiring stories about making and using art supplies. Click on the cover to look inside!