The UPPERCASE business course for practical dreamers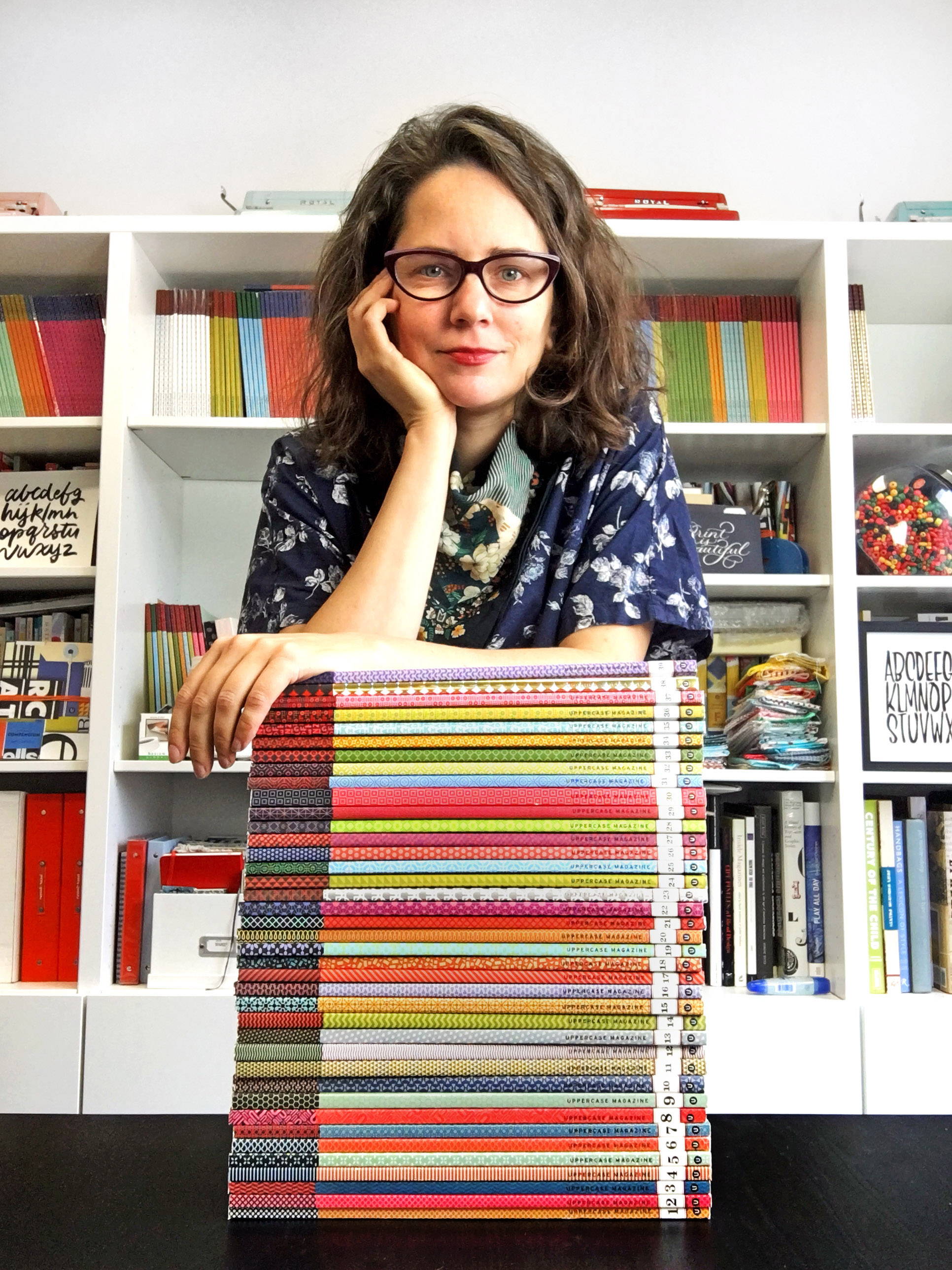 I'm developing an online course that will present my methods for productivity, planning, focus, and promotion... a course about the practical skills and mindsets for running a business built upon creativity.
It will be focused on gentle, slow, steady and small business: no "hustling, boss-lady, killing it" culture here.
The lessons are rich in content, but get to the point quickly with a practical yet caring approach.
Do a lesson, focus on the topic, implement what you learn, see success and then come back for more!
My teaching approach is no-nonsense, but with a lot of heart. (Just like me, I suppose!) I also offer a bit of tough love 💘 when needed by calling out common bad habits and points of resistance that limit your potential for success.
Recognizing that we all have different experiences and perspectives, the lessons will incorporate different "action paths" to suit your preference. Pick your one action or implement them all.
UPPERCASE Action Paths


💡 head: practical, fact-based actions

♥️ heart: intuitive, feeling-based actions

🖐️ hand: building, action-based actions

➕ health: mindful, health-based actions
This course will be priced at around $497. For students who enroll in B-School 2023 through my registration link,
you will get FREE ACCESS to my course when it is released later this year.
THIS MODULE WILL BE FREE FOR EVERYONE
LESSON 1
Submissions
• How to respond to an UPPERCASE open call or from another publication
LESSON 2
Pitches + Promotions
• How to promote your work both by invitation or when unsolicited and unprompted
LESSON 3
Getting Noticed
• Tips and techniques for making work worth noticing
LESSON 4
Social Media
• Sustainable social media for introverts and wallflowers (and everyone who doesn't want to be ruled by their phones)
LESSON 5
Purpose
• Understand what motivates you so that you can be clear to your customers
• Craft a mission statement
LESSON 6
Email in, Email Out
• Make your inbox work for you
• Master email management for a profitable and stress-free business
LESSON 7
Writing Basics
• Effective written communications are vital even for visually-minded businesses
• Get a handle on email, web copy, submissions, press and other marketing
LESSON 8
Engagement (Newsletters)
• Build a loyal audience through authentic and consistent communication
LESSON 9
Time Management
• How to understand and manage your time wisely and effectively
LESSON 10
Project Planning
• Project planning makes the daunting, doable!
• Be your own best friend in getting things done
LESSON 11
Focus + Discipline
• Learn how to stay away from distraction
• Kind discipline is a gift to your future self
LESSON 12
Systems
• Build mental systems supported by tools and tech
• Notion.so introduction
LESSON 13
Dreams + Goals
• Identify what you want
• Embrace your limitations to achieve success
• Become a practical dreamer
LESSON 14
Relationships
• Acquiring customers, keeping customers and the art of customer service
LESSON 15
Realities + Responsibilities
• Know your environmental, social and family responsibilities
• Commit to being responsible for your own business
• Accept the details of business like accounting and legalities
LESSON 16
Slow, Steady & Small
• How having a longterm vision helps you now
• Learning from failure
• Create a new definition of success
LESSON 17
Confidence
• Adopting a kind & confident mindset—there's no such thing as "imposter syndrome"
• Grow your confidence through solving problems
LESSON 18
Creative Practice
• How to practice being creative
• Lay the foundation for your creative calling
LESSON 19
"Finding" Inspiration
• Inspiration is a myth!
• Nurture your own creativity, cultivate serendipity and the power of making connections
LESSON 20
"Keeping" Inspiration
• Never forget your ideas
• Practical tools and techniques for keeping inspiration and ideas at the ready
In development now, launching in 2023.