UPPERCASE #57
April-May-June 2023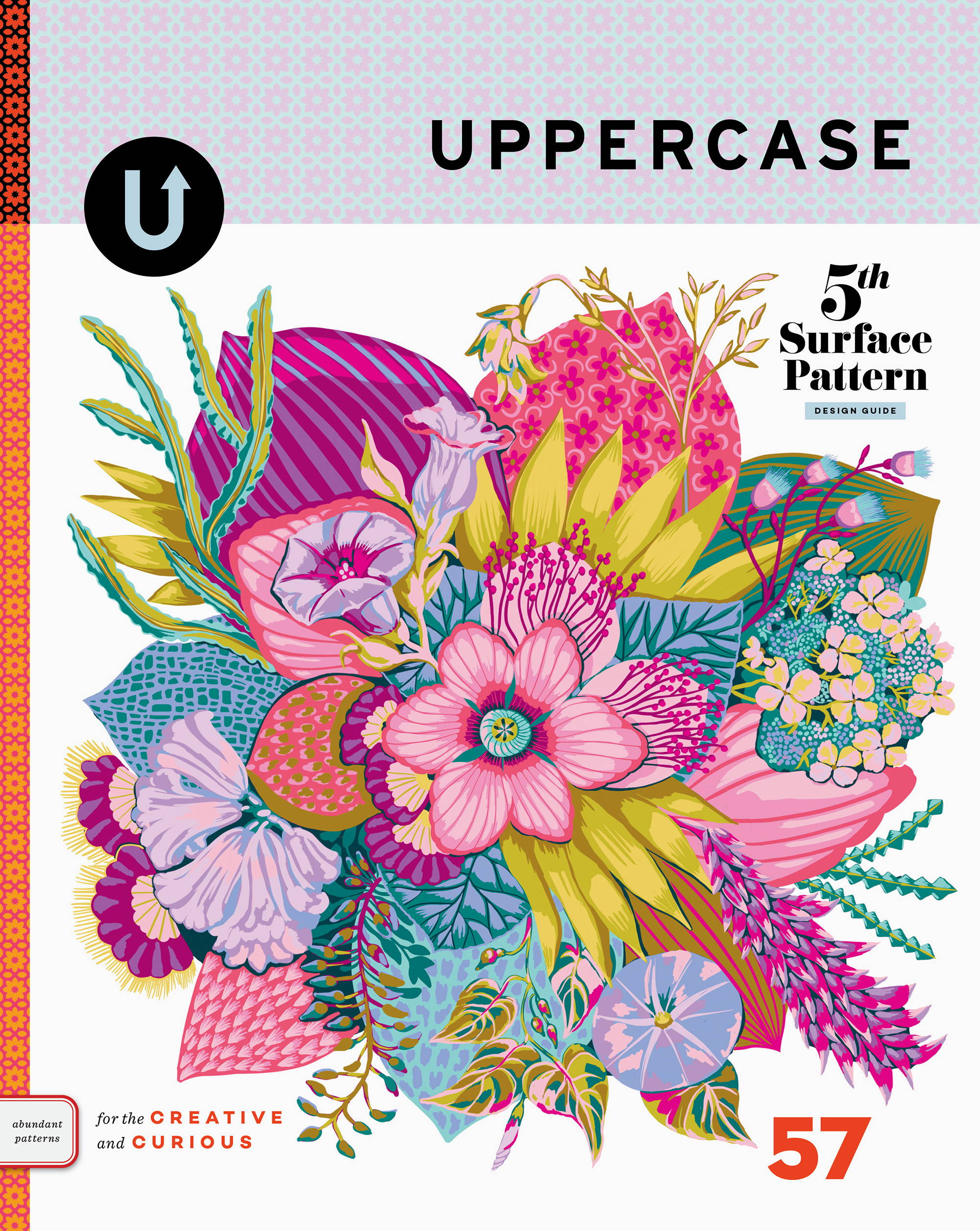 Dear Reader,
Patterns, patterns and more patterns! Welcome to the fifth edition of the UPPERCASE Surface Pattern Design Guide.
When designing a surface pattern, your choice of media, technology, theme, motif, colour palette and scale are only some of the starting technical variables. You also have to choose the method of the repeat: block (motifs arranged in a grid, also called "full drop"), half drop (staggered mid-way), arrangement by brick, nestled tiled shapes (diamond, hexagon or ogee) or simply randomly tossed (scattered) motifs.
In pattern making, the fusion of geometry, colour and creativity offers infinite possibilities. Having skill is certainly important—whether gained through deliberate practice or serendipitous talent—but when it comes to creating a design that is attractive and memorable, it is the artist's individuality that has the most influence. Personality (with all of its idiosyncrasies!), a knack for storytelling and an eye for colour. Those are the intangible qualities of a successful surface pattern designer.
May this issue be a joyful celebration of pattern and personality!
Janine Vangool
publisher / editor / designer
If you subscribe or renew starting with #57, both issues (#57 & #58) will be shipped together.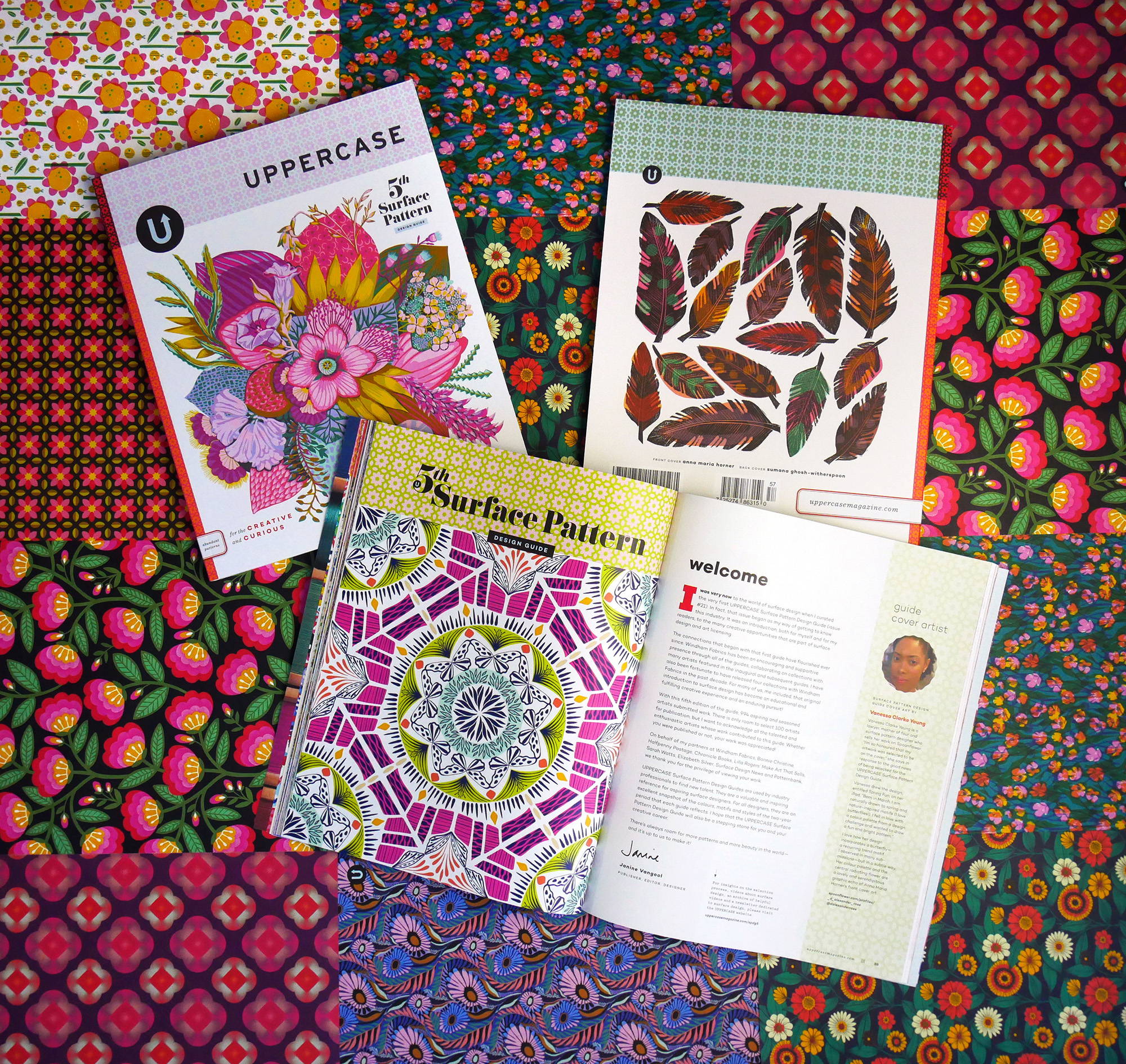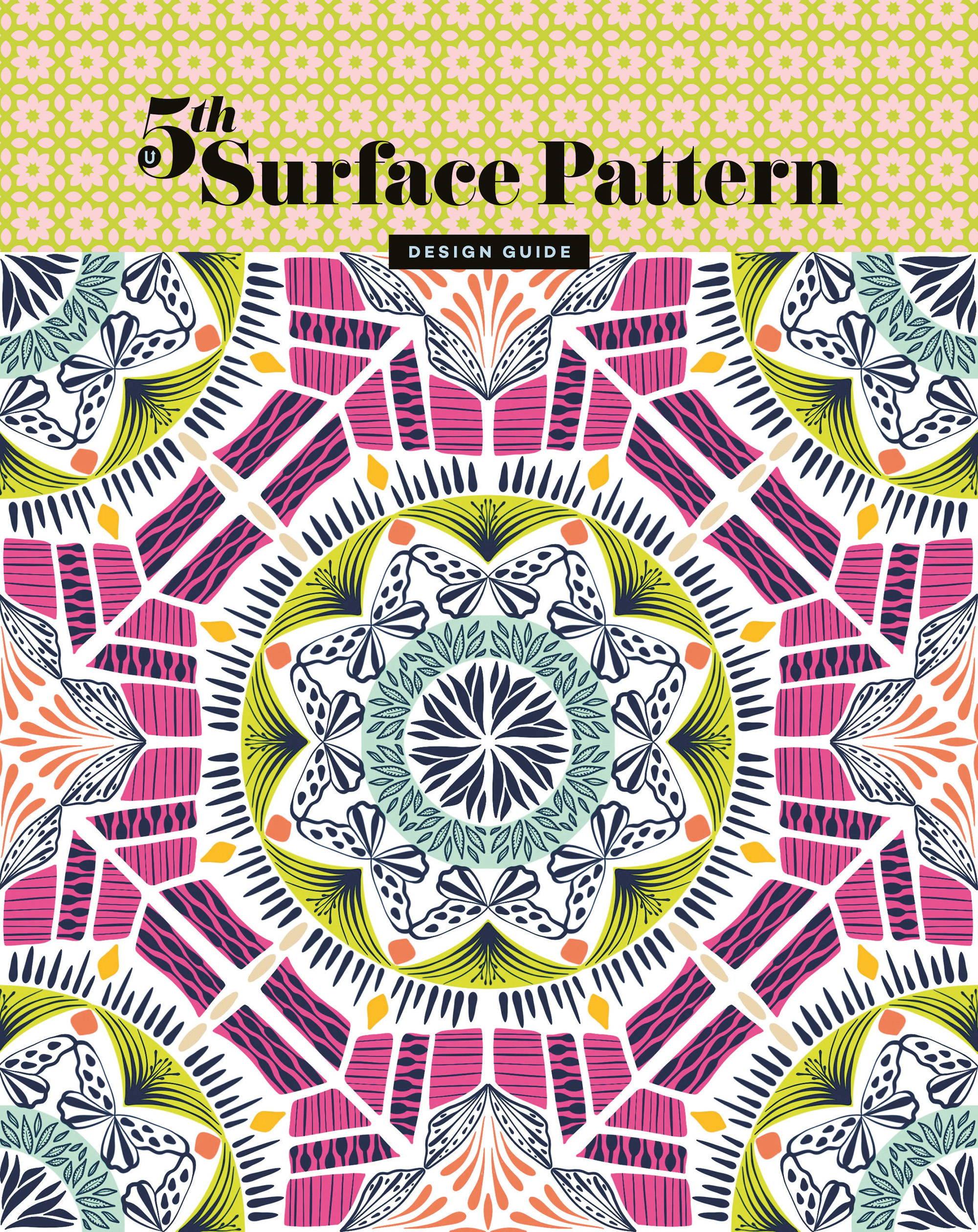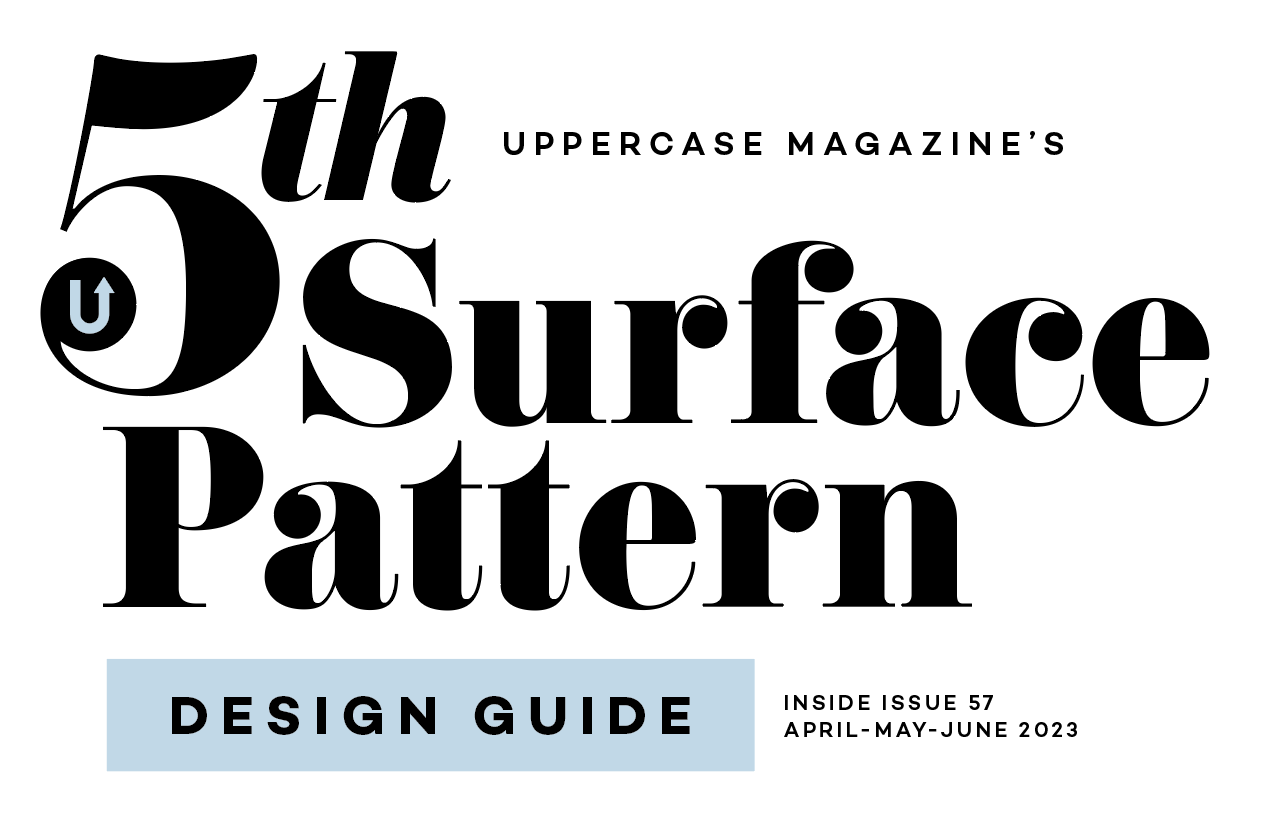 This issue contains the 5th edition of the UPPERCASE Surface Pattern Design Guide.
UPPERCASE front cover by Anna Maria Horner.
Interior SPDG5 cover by Vanessa Clarke Young.
Errata
please download this update.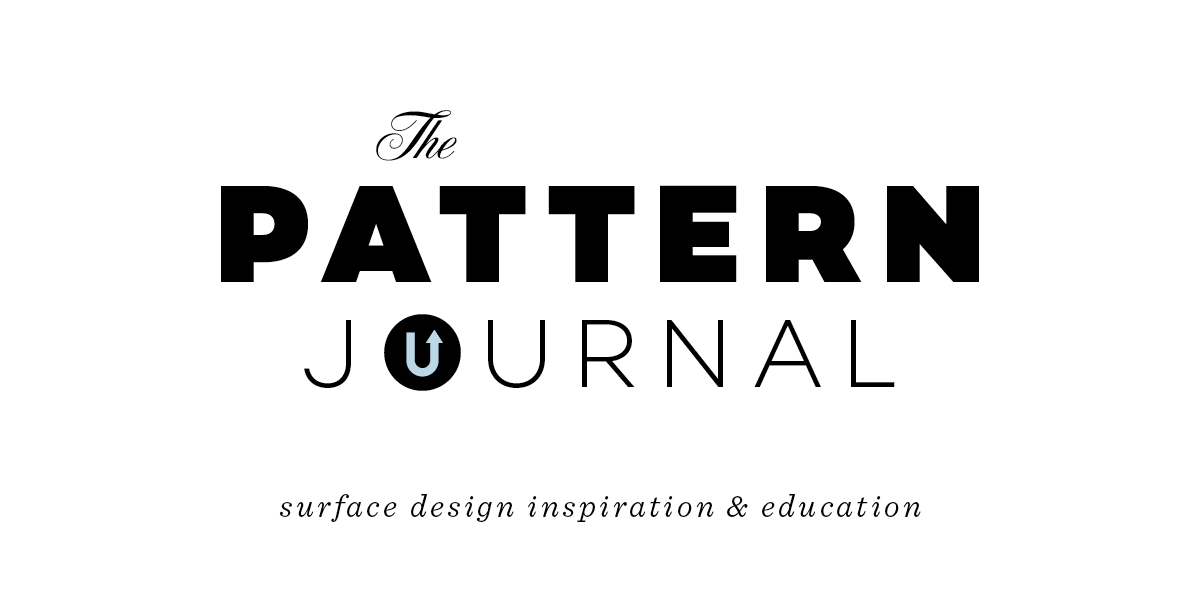 I have an occasional newsletter about Surface Design where I share feedback on submitted designs and talk about my own creative process. View the archive here.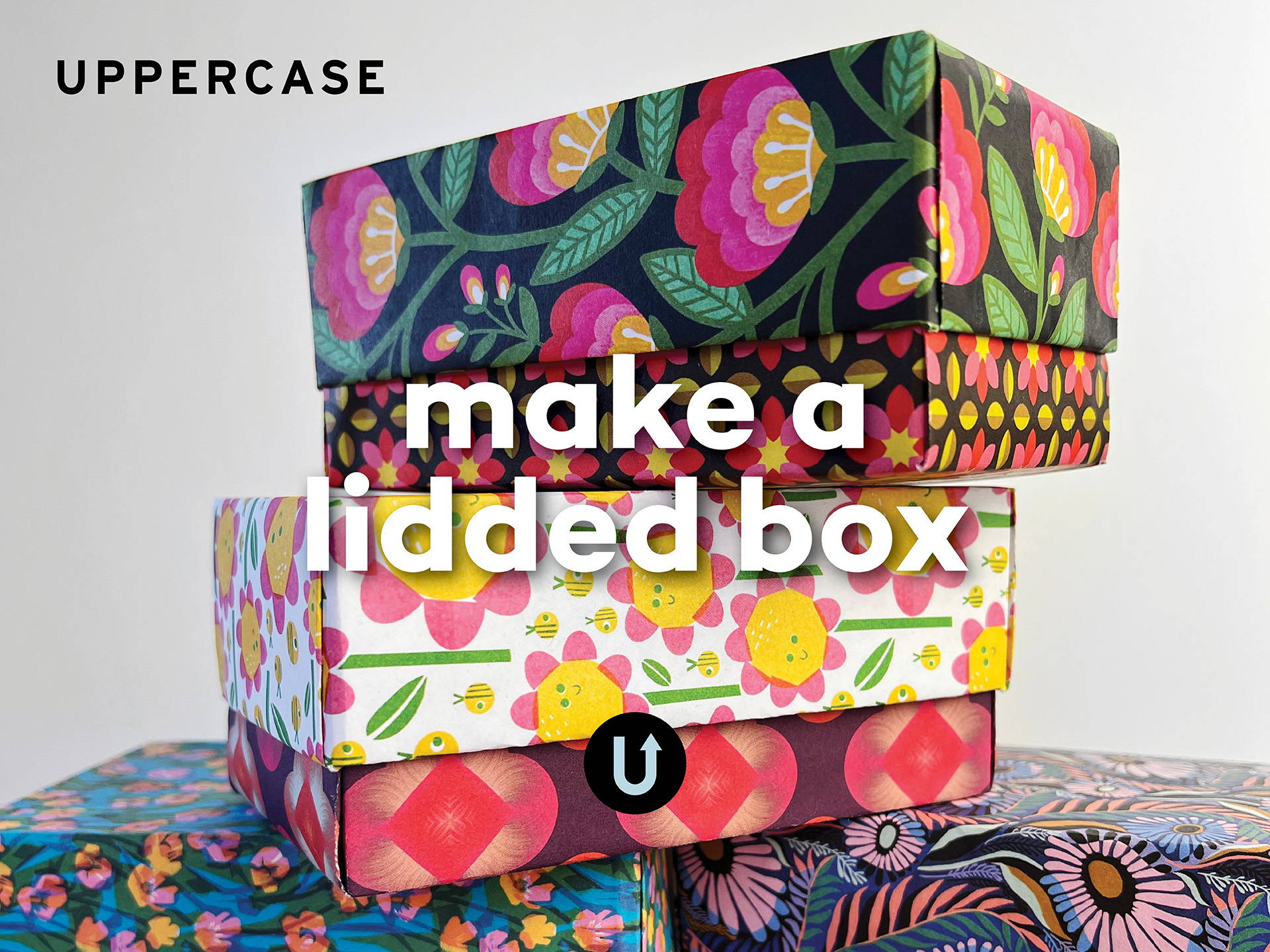 Upcycle your UPPERCASE kraft mailer into something pretty and useful!

UPPERCASE is entirely supported by its subscribers.
No advertising, no sponsored content, no government grants.