Sandra Apperloo
Ingela Arrhenius
Megan Bogonovich
Marine Bossu
Kalika Bowlby
Kaitlyn Brennan
Shannon Butler
Aaron Caldwell
Pattie Chalmers
Naomi Clement
Heather Dahl
Morgan Doane
Robin DuPont
Adrienne Eliades
Tanya Everard
Bridget Fairbank
Polly Fern
Deborah Fisher
Kate Fisher
Jackie Frioud
Patricia Griffin
Vicki Grima
Lynne Hobaica
& Rickie Barnett
Alison Hunter
Janice Jakielski
Kyle Johns
Lydia Johnson
Japneet Kaur
Ashley Kim
Debra Kuzyk
& Ray Mackie
Noriko Masuda
Julie Moon
RICHARD Nickel
Pigeon Toe Ceramics
Sarah Pike
Sarah Rayner
Mel Robson
Justin Rothshank
Shed Pottery
Zuzka Vaclavik
Vanessa Villarreal
Ingrid Wens
Julie Whitmore
Nathan Willever
Hadiya Williams
Natalie J Wood
Ceramics author Carole Epp made this video, featuring co-author Julia Krueger:
Here are some sample spreads: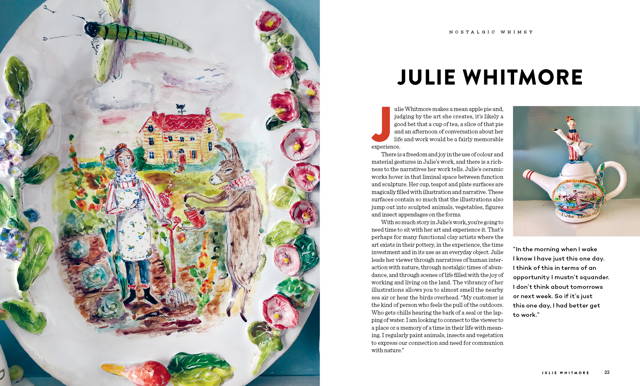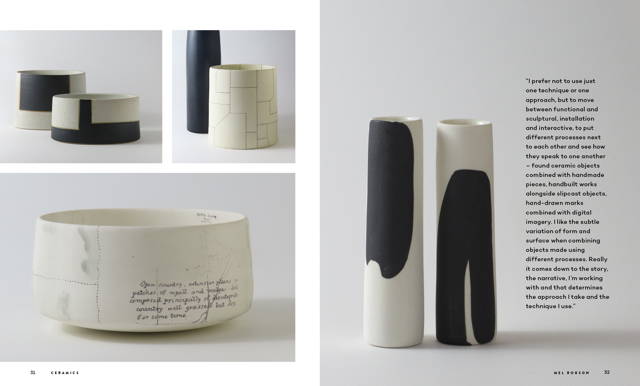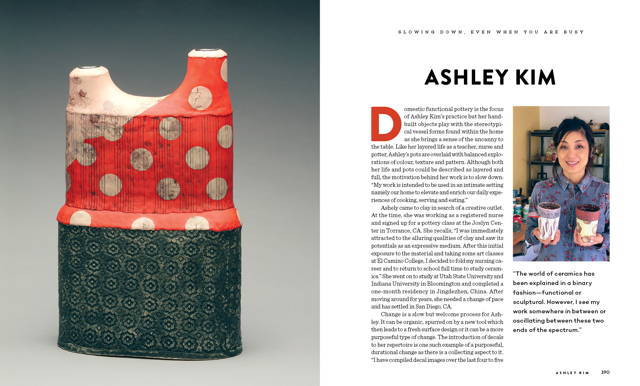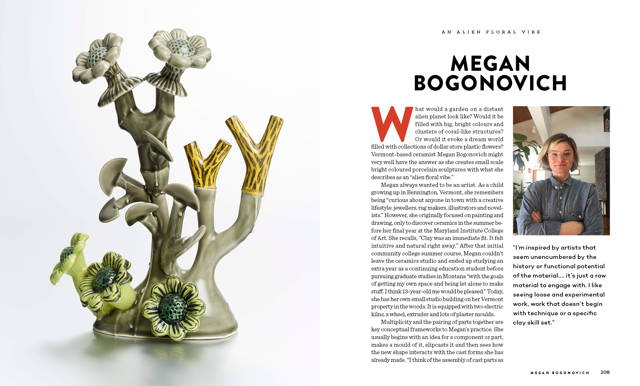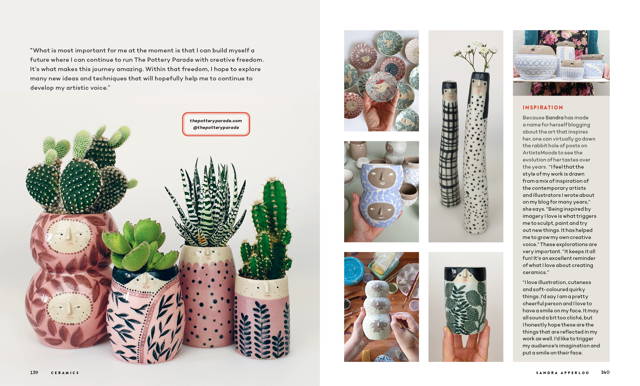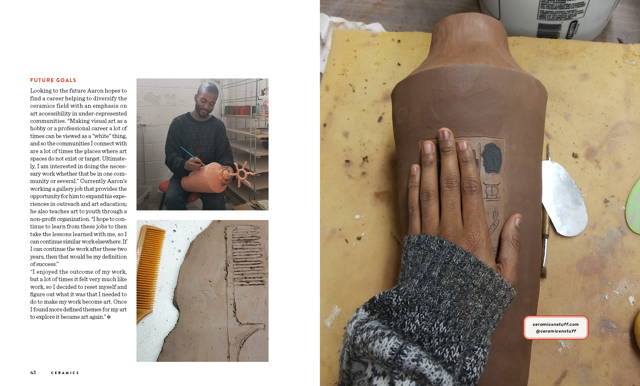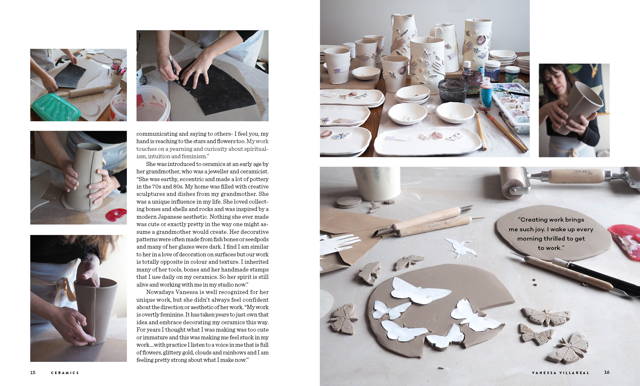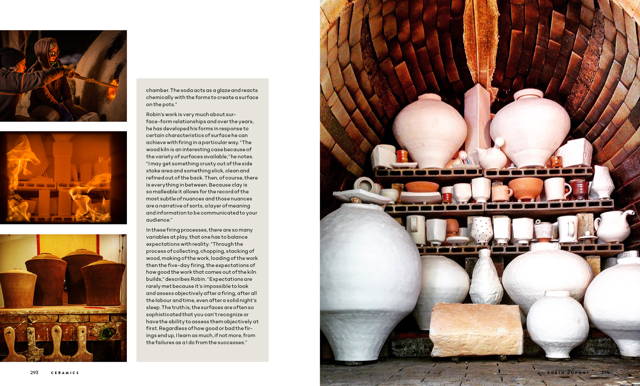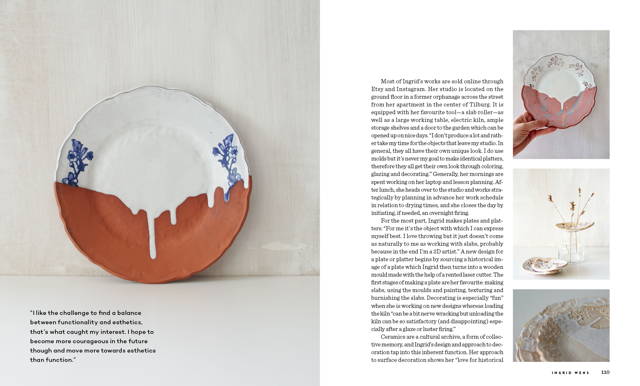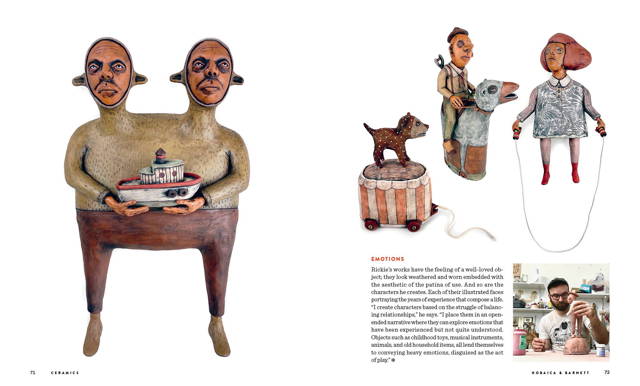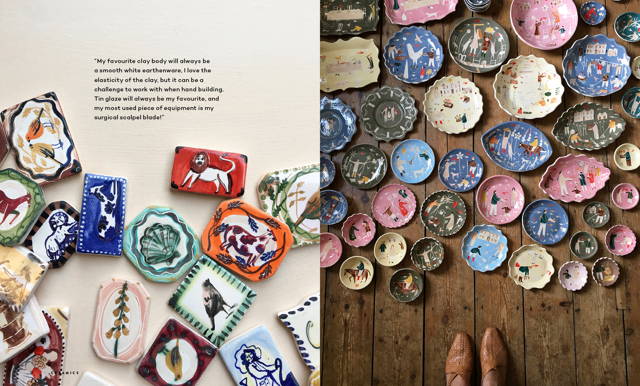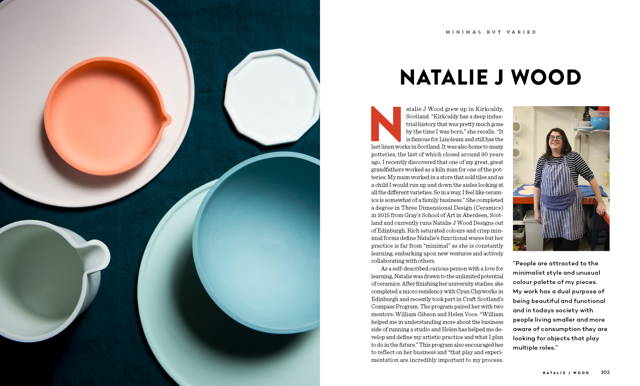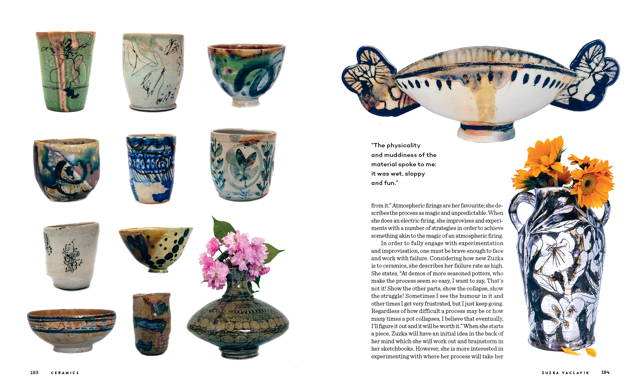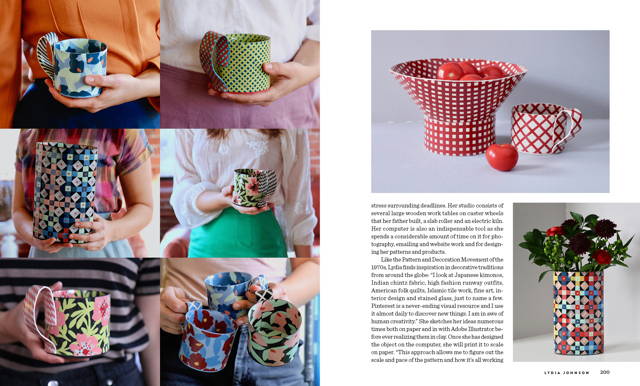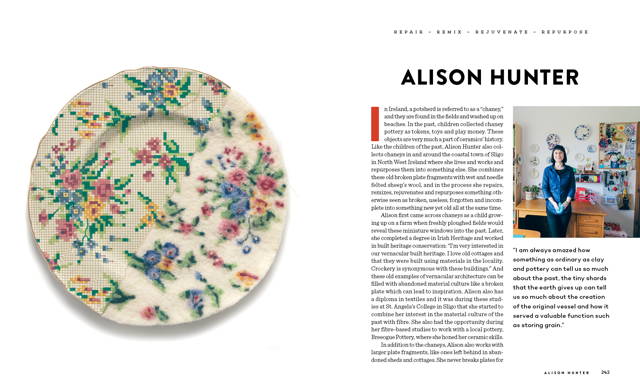 Ceramics has a dust jacket that can be folded to reveal one of four designs. Keep the jacket around your book or use it for gift wrap, collages or other creative projects.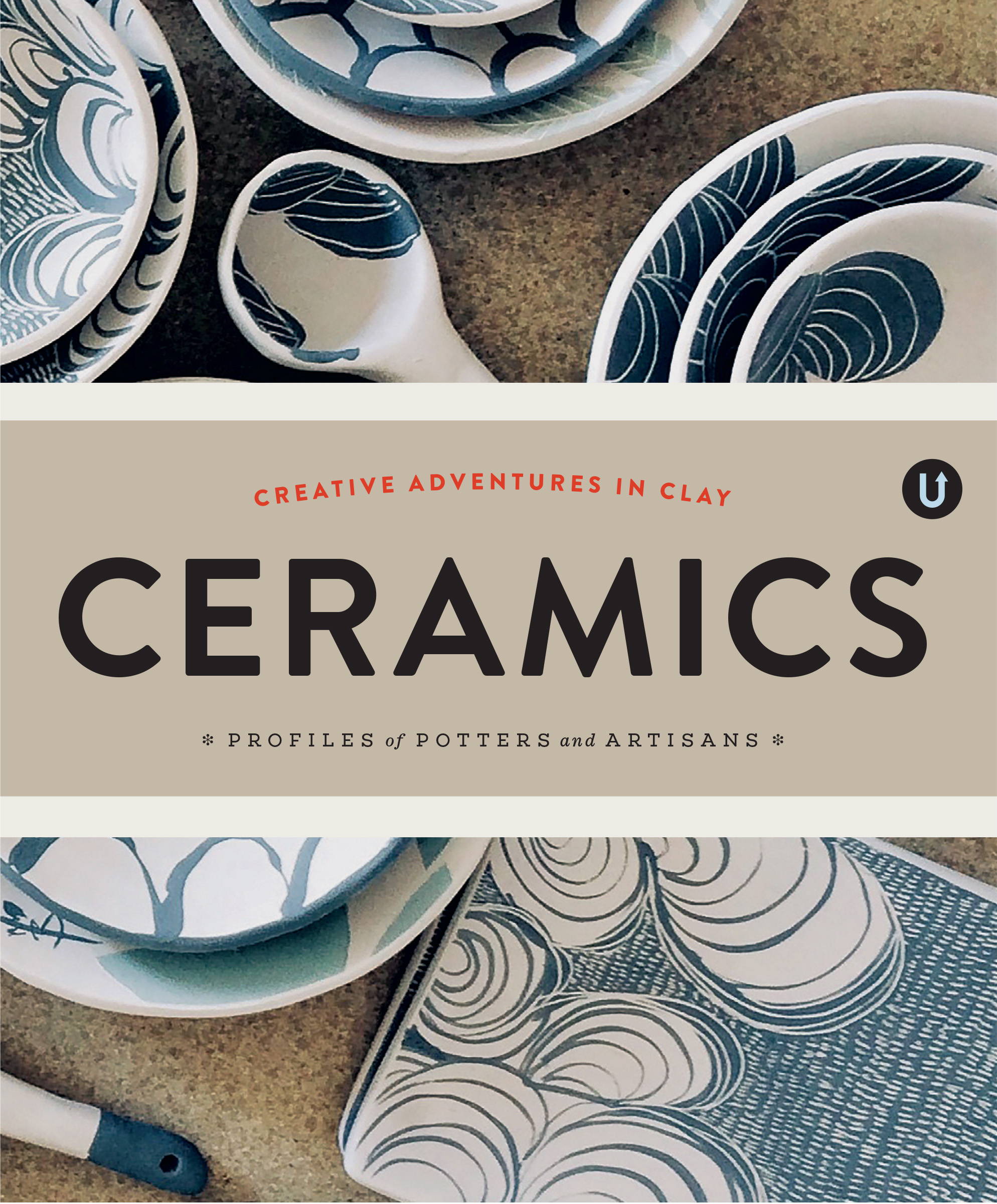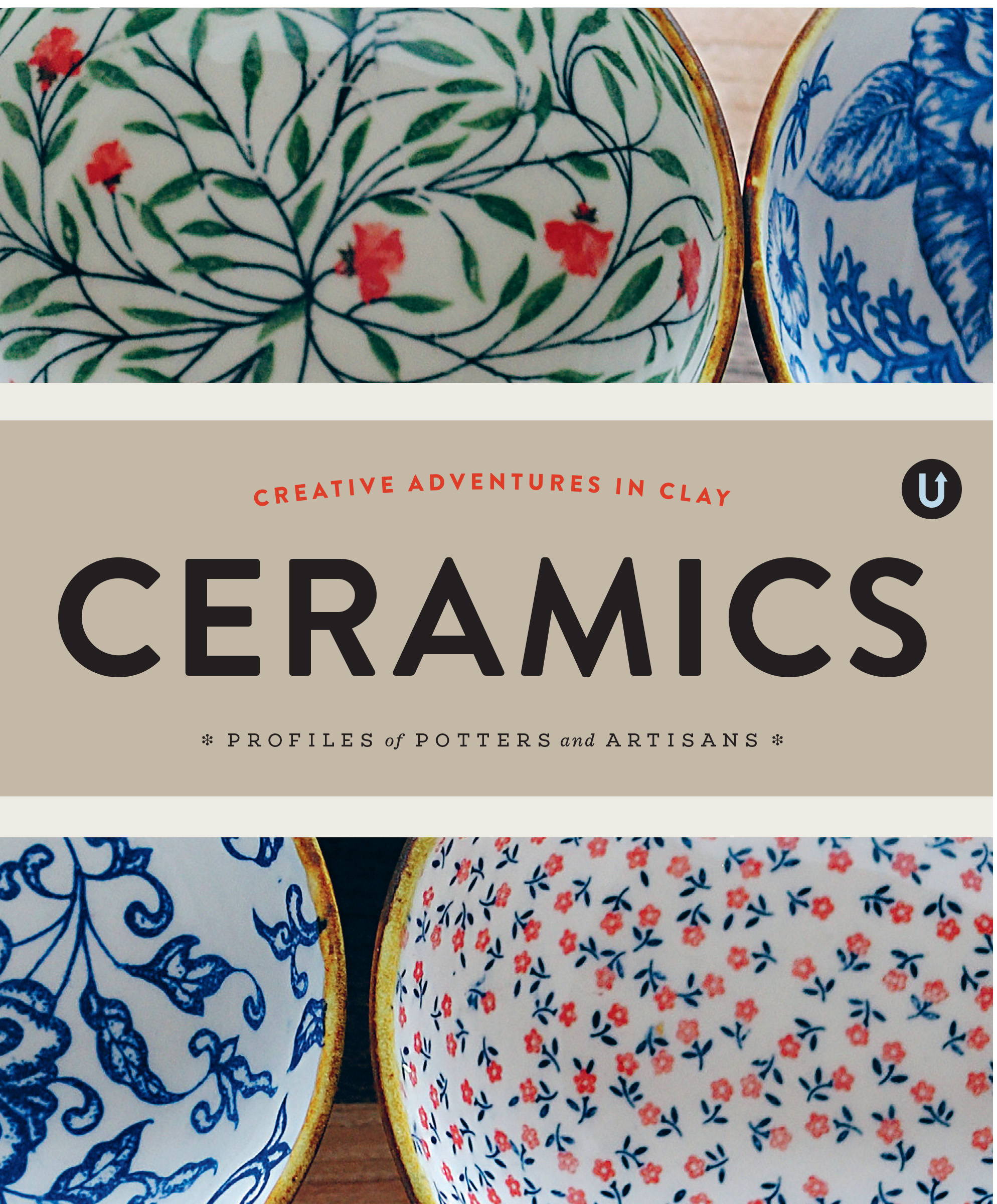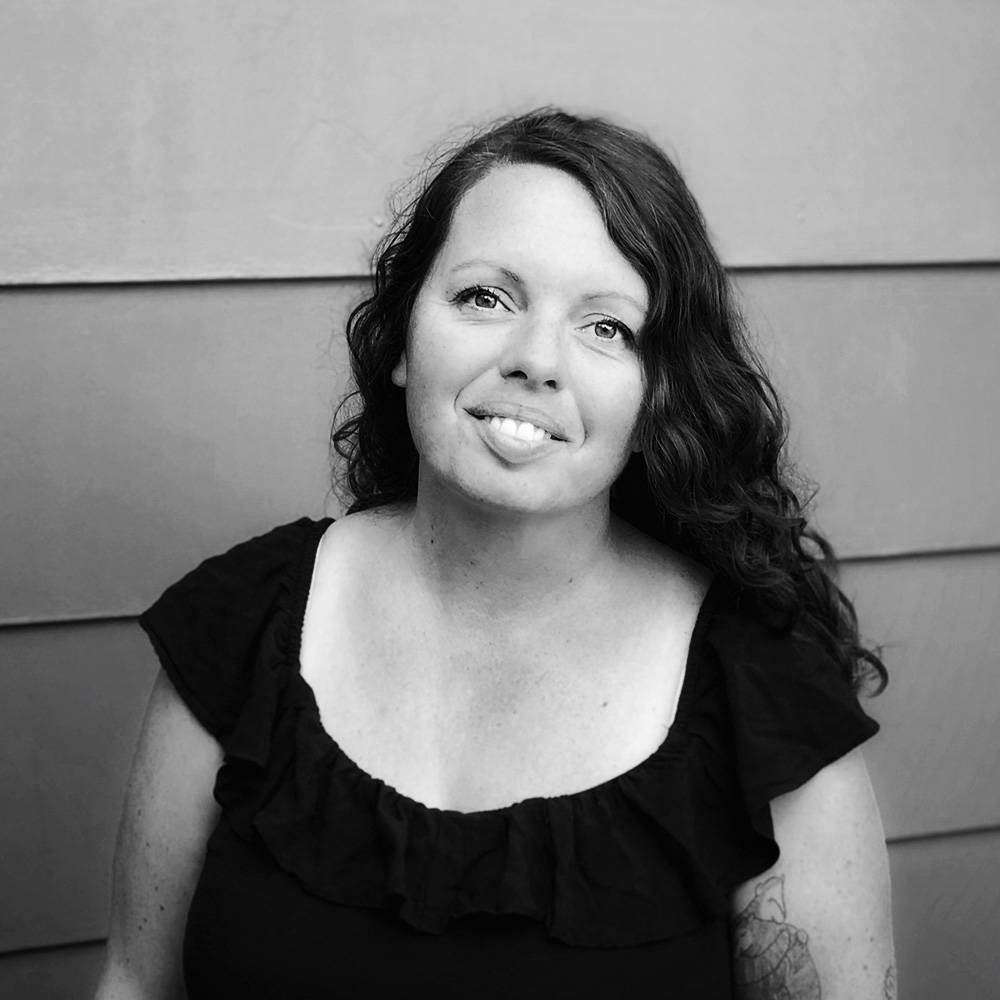 Carole Epp is a ceramic artist, curator, researcher and writer based out of Saskatoon, Saskatchewan. Known internationally through exhibitions of her work, she has also contributed to the critical writing of craft through numerous publications. Respected as a curator, she has been involved with curating and organizing a number of ceramic and craft-based exhibitions. She has travelled extensively to teach workshops and to engage with communities of craft practice internationally. In 2017 she received the Artist of the Year award from Ceramics Monthly in recognition of her years of advocating for the ceramic community through such projects as Musing About Mud and Make and Do Ceramics.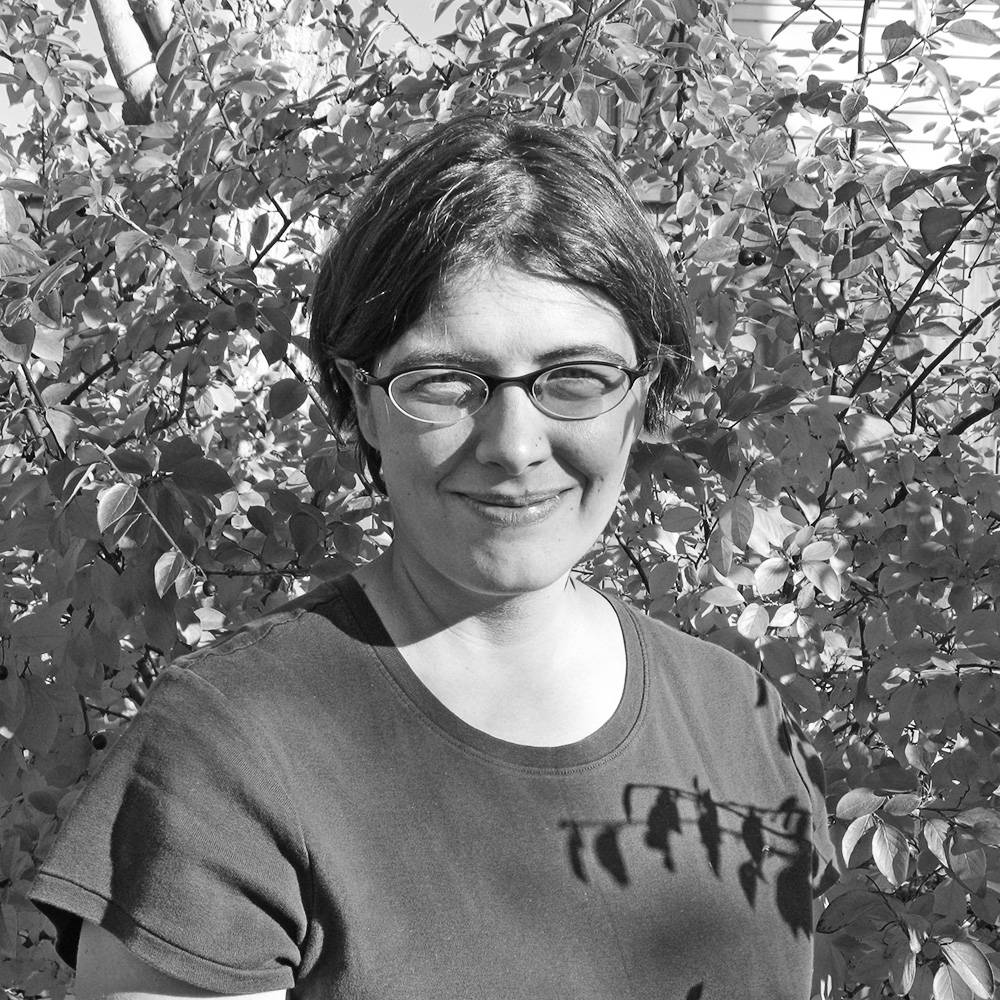 Julia Krueger maintains an active teaching, writing, curatorial and research practice grounded in material culture and craft theory. She studied art history (BA), ceramics (BFA), and Canadian art history (MA) and is currently completing a PhD at the University of Western Ontario. Julia has taught at the University of Western Ontario, Luther College, University of Regina and Alberta College of Art + Design. Her writing has been published in various exhibition catalogues and in the Encyclopedia of Saskatchewan and Studio Magazine. She has co-curated the exhibitions Hansen-Ross Pottery: Pioneering Fine Craft on the Canadian Prairies; Tactile Desires: The Work of Jack Sures; and Victor Cicansky: The Gardener's Universe.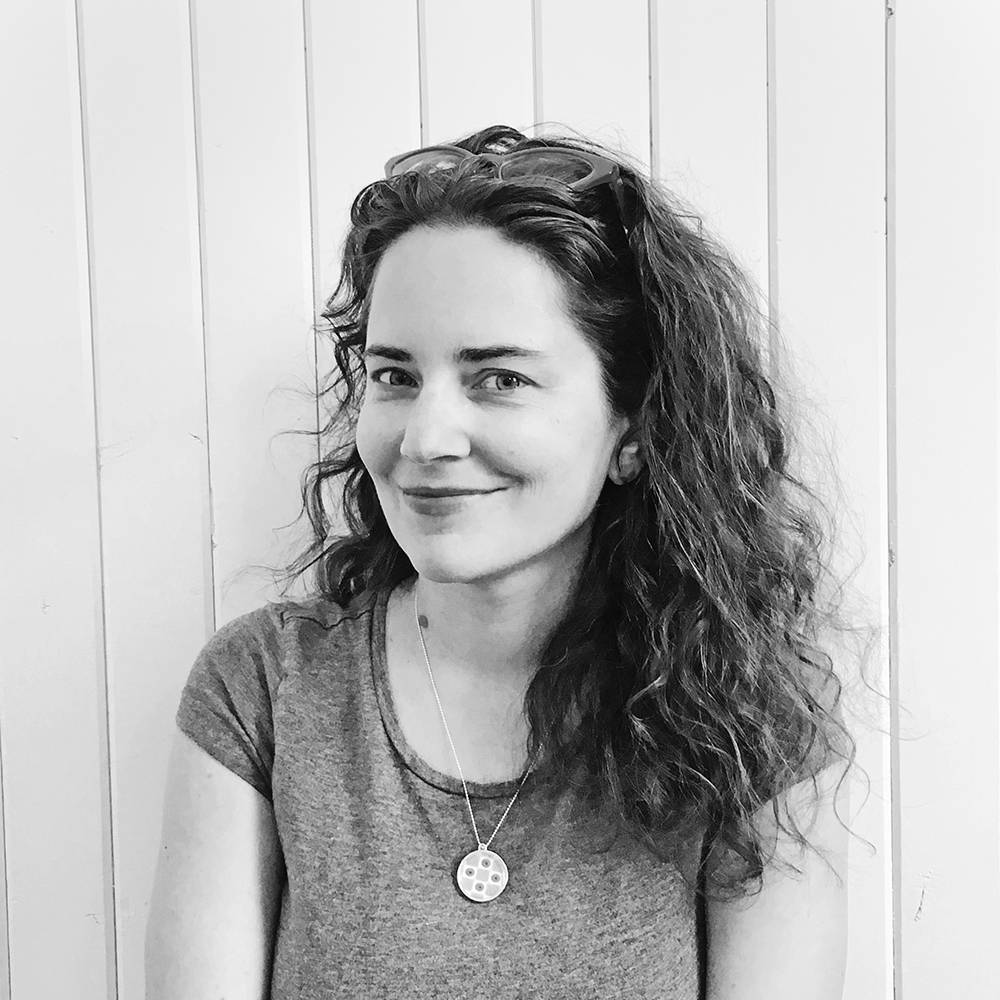 Hi, I'm Janine—the publisher, editor and designer of UPPERCASE. My publications celebrate the process of making, the commitment to craft and the art of living creatively. My desire to create books from concept to design to production is born from my complete love of books. Holding and admiring them as objects, and writing, reading and learning—I love stepping into the worlds created within their pages. Prior to founding UPPERCASE, I worked as a freelance graphic designer for arts and culture clients. I also owned a gallery and papergoods shop, sold a line of greeting cards wholesale, handmade 10,000 books (with lots of help!), taught typography at a college level and did so many other things!
♥

Making beautiful books and magazines is what I do.

Every day.