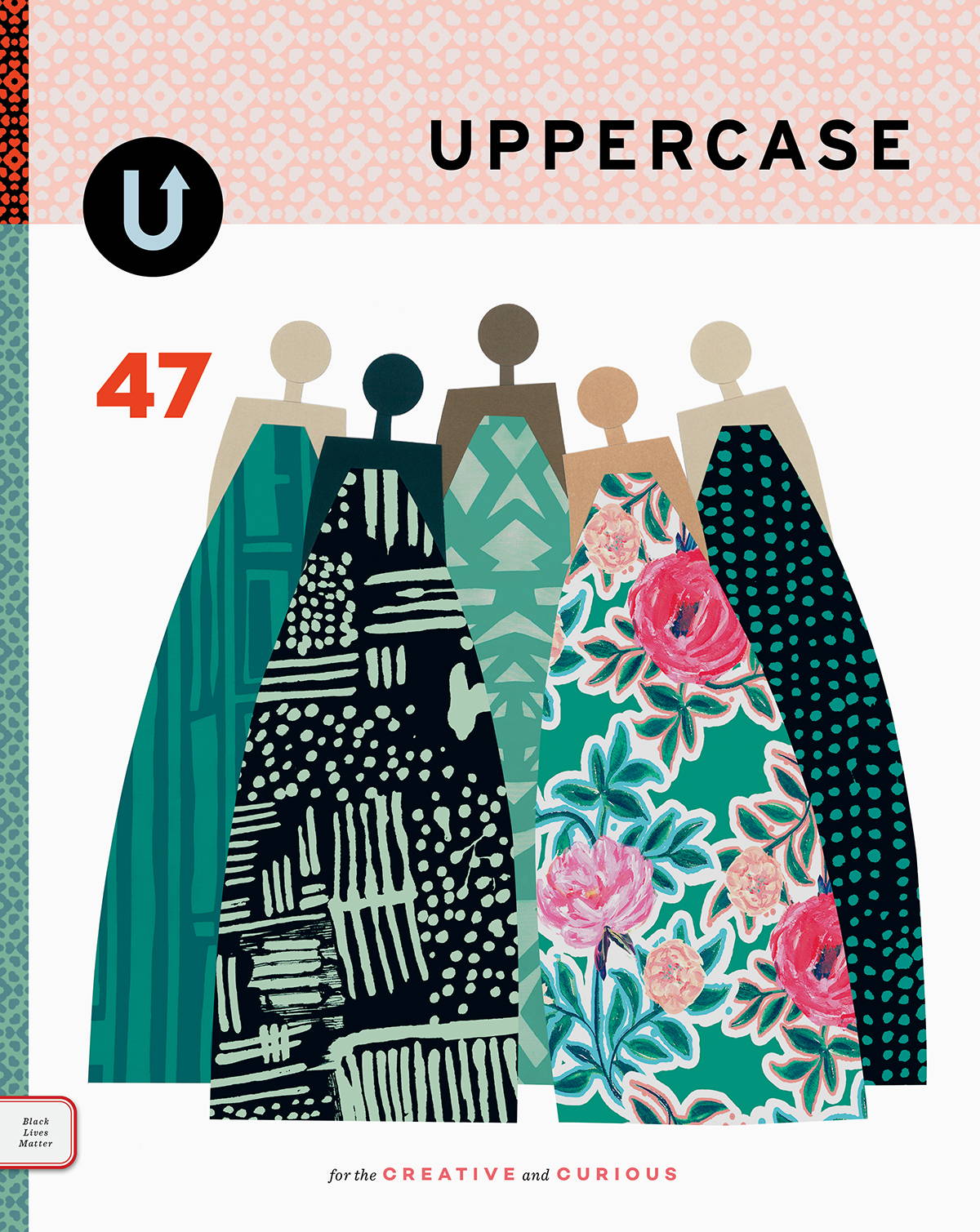 CURRENT ISSUE

#47 Oct-Nov-Dec 2020
UPPERCASE is quarterly, with new issues released in January, April, July and October.


Canada/USA: 1-year subscriptions/renewals are $80 Canadian.

Outside of North America: 1-year subscriptions and renewals are $120 Canadian.


Save $30 when you select a 2-year subscription or renewal period from the dropdown menu.


Our shop receipts are in Canadian dollars. Your credit card or Paypal will handle the currency conversion for you at checkout.


When subscribing or renewing on behalf of someone else (if the shipping and billing contacts are different), please select a Gift Subscription.
Select one subscription, renewal or gift subscription per transaction, please. For example, if you would like to renew for yourself and purchasing a Gift Subscription for a friend, please do that in two transactions since we can only accommodate one shipping address per order. Thank you!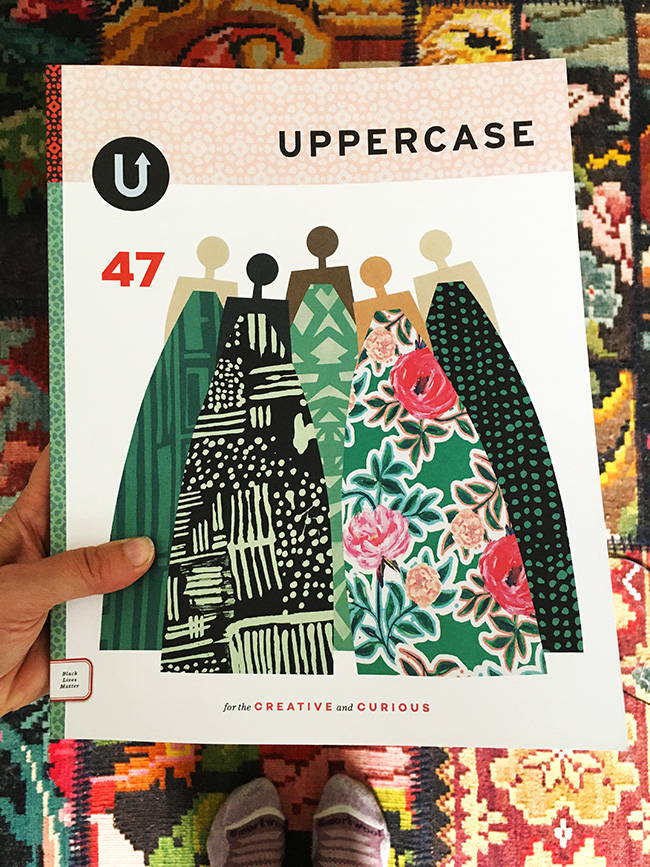 Dear Reader,
Since this magazine launched in 2009, there has only ever been one full human figure on the cover—a quirky little fellow blowing bubbles on the inaugural issue. Since then, human figures were kept off the cover with the intention of making the covers feel more universal, inclusive and curious.
The 47th issue of UPPERCASE explores poetic self-portraits, art therapy and empathy—themes that are all about people. It's about relating to one another, finding our common experiences, sharing our stories and building community. Themes in each issue often percolating for months, with the content being a mix of long-term planning and serendipity. The magazine has matured a lot over the past dozen years. I have grown more confident in addressing current events, too—but in a way that feels appropriate for my publication's editorial and aesthetic voice.
In this time of challenge and change, it is important to me as the publisher, editor and designer of UPPERCASE magazine that my publication unequivocally shows where it stands.
Black Lives Matter.
This issue's cover artist is Jemma Morris. I came across her cut paper family portraits on Etsy. One composition, in particular, caught my attention: a diverse grouping of five women leaning in and supporting one another—faceless but still friendly, abstract but grounded and powerful in their stance. Jemma typically uses commercially available patterned craft papers for her figure's dresses, but for an UPPERCASE cover, I wanted to make sure that credit be given to everyone involved in its creation. So I reached out to some UPPERCASE readers to license their work for this special cover.
I love how it all came together and I hope you do, too!
–Janine
UPPERCASE publisher, editor, designer
Thank you for supporting independent publishing.