Creating a Business and Life that you Love!
B-School registration has closed for 2021, thank you.
Marie Forleo's B-School helped me rediscover the joy of running a creative business and showed me the potential for living generously.
If you're like me, you're a creative entrepreneur with no formal education in business or marketing. We've been learning by doing, trial and error. Making mistakes, falling down, dusting ourselves off and trying again.
Wouldn't it be a relief to have a mentor to help you avoid pitfalls while giving you actionable advice and techniques to grow your business?
Wouldn't it be valuable to understand how to reach your audience and customers effectively and authentically?
Wouldn't it be wonderful to have confidence in your creative vision and know your worth?
Wouldn't it be exciting to thrive in your business instead of just treading water?
B-School offers all of this and more. It has made such a difference in my life and business that I wholeheartedly wish to share this terrific educational program with my community of creative entrepreneurs!
UPPERCASE B-Schoolers are graphic designers, printmakers, surface pattern designers, painters, illustrators, textile artists, shop owners, community organizers, dreamers and doers... just like you!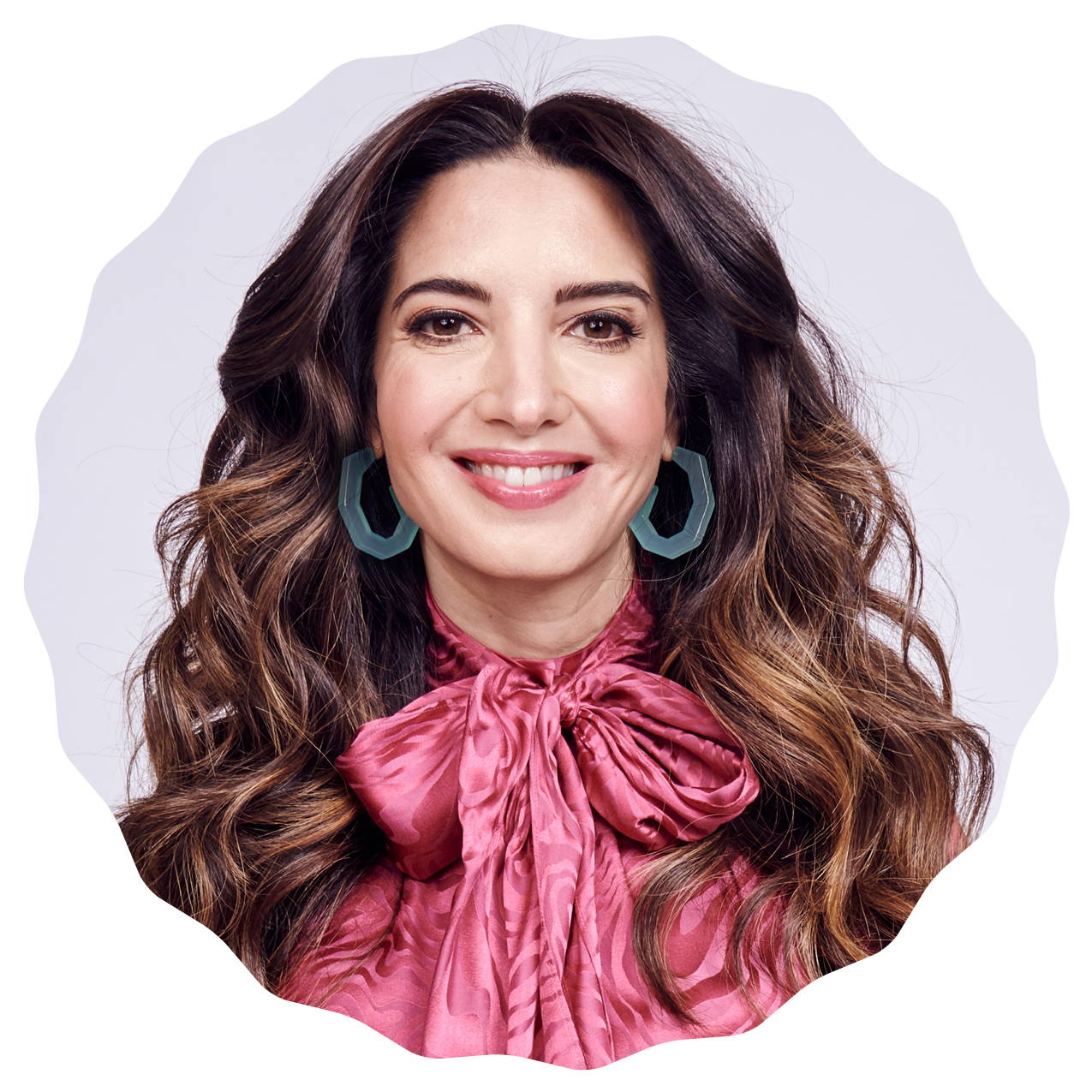 ✎ B-School is an 6-week interactive online video-based training program starting on Monday, August 2 and running through Friday, September 10, 2021.

✎ B-School includes weekly modules with training videos and audio, templates, resource lists, worksheets, private B-School member site, live group coaching calls and a really strong and supportive online community.

✎ It is really effective to take the course "live" with other students, but you can take it at your own pace if you prefer. There are two implementation weeks to work on what you're learning.

✎ You have access to B-School for life and can take it as often as you like, year after year.

✎ B-School is $2499 USD. (Or 12 monthly payments of $239.)

✎ Registration for the course opens on July 20, 2021 and closes on July 29, 2021.

HOW TO ENROLL


If you decide to take B-School (and want access to my bonus offerings!), please use the registration links on my page or from my emails so that you'll get my bonuses and I'll earn your referral. B-School affiliate referrals are awarded to the "last click", meaning that the tracking link a customer clicked on LAST (and that drove them to purchase B-School) will get credit for the sale. Thank you!

MY WEEKLY NEWSLETTER
If you don't already get my weekly newsletter or my B-School messages, please sign up! I promise to send you useful information, regardless of whether you decide to purchase B-School. There's no obligation and you can opt out an any time. I learned about the importance and value of sending a regular newsletter through B-School and I've been sending it diligently since 2014.
Hear from fellow creatives about their B-School experiences!
♥ ♥ ♥ ♥ ♥ ♥ ♥ ♥


B-School encourages an approach to business that is big-hearted and socially conscious.
Since B-School, I've given away hundreds of free subscriptions to folks who need a creative boost and can't otherwise afford to subscribe. I've donating 10% of proceeds from sales of Little U magazine to UNICEF and with every purchase made in my online shop, I plant a tree. We've just surpassed a milestone of 20,000 trees!
Since becoming a B-School affiliate in 2018, I've welcomed dozens of creatives into B-School. I'm very serious and diligent about being an affiliate. First and foremost, it is a position of trust. If you admire me and my business and want to build your own big-hearted and creative business—with both Marie Forleo and me as your mentors—then please join us in B-School!
UPPERCASE + B-School Bonuses
When you register for B-School through my registration link, you will get access to the following unique UPPERCASE bonuses—designed specifically to enhance your B-School experience and benefit your creative career.
✎ A one-year subscription or renewal to UPPERCASE, the quarterly print magazine for the creative and curious. (value: $80–$120)

✎ One-on-one time with Janine (10 available, first-come, first-serve): B-Schoolers can participate in a one-on-one video call to get direct feedback and advice from UPPERCASE editor Janine Vangool. Ask specific questions, show your work or pitch an idea! Optionally, these consultations will be recorded and accessible for all UPPERCASE B-Schoolers to benefit from. (value: I always do my very best to be helpful, encouraging and forthright!)

✎ Membership to the UPPERCASE Circle, a gathering place for subscribers with monthly video Q+As, Creative Prompts, E-Courses (in the works), visual inspiration, sharing and conversations. (value: $200)

✎ Access to the private UPPERCASE + B-School community which includes handy summaries of each B-School lesson and how they apply to creative businesses, discussion boards for focussed conversation plus support and encouragement from Janine and your fellow B-Schoolers and Alumni. Access to this private community is available year-round and you can use the group for accountability, advice and self-promotion. I will be there to answer your questions as we make our way through B-School together. (value: $400)

✎ Group video meetings and text chats to connect with fellow B-School students and alumni. Our community is much more intimate than the B-School community at large, so there's the opportunity for real, personal connections. (value: The more you participate, the deeper the connections.)


✎ Get published in an UPPERCASE project—B-Schoolers get front-of-the-line consideration to be included in the weekly newsletter, in the print magazine and in upcoming Little U and book projects. (value: Get your work in front of thousands of potential customers and clients!)
✎ Lists, links and recommendations to the apps, tools, services and techniques that Janine uses at UPPERCASE to get everything accomplished as a one-woman operation.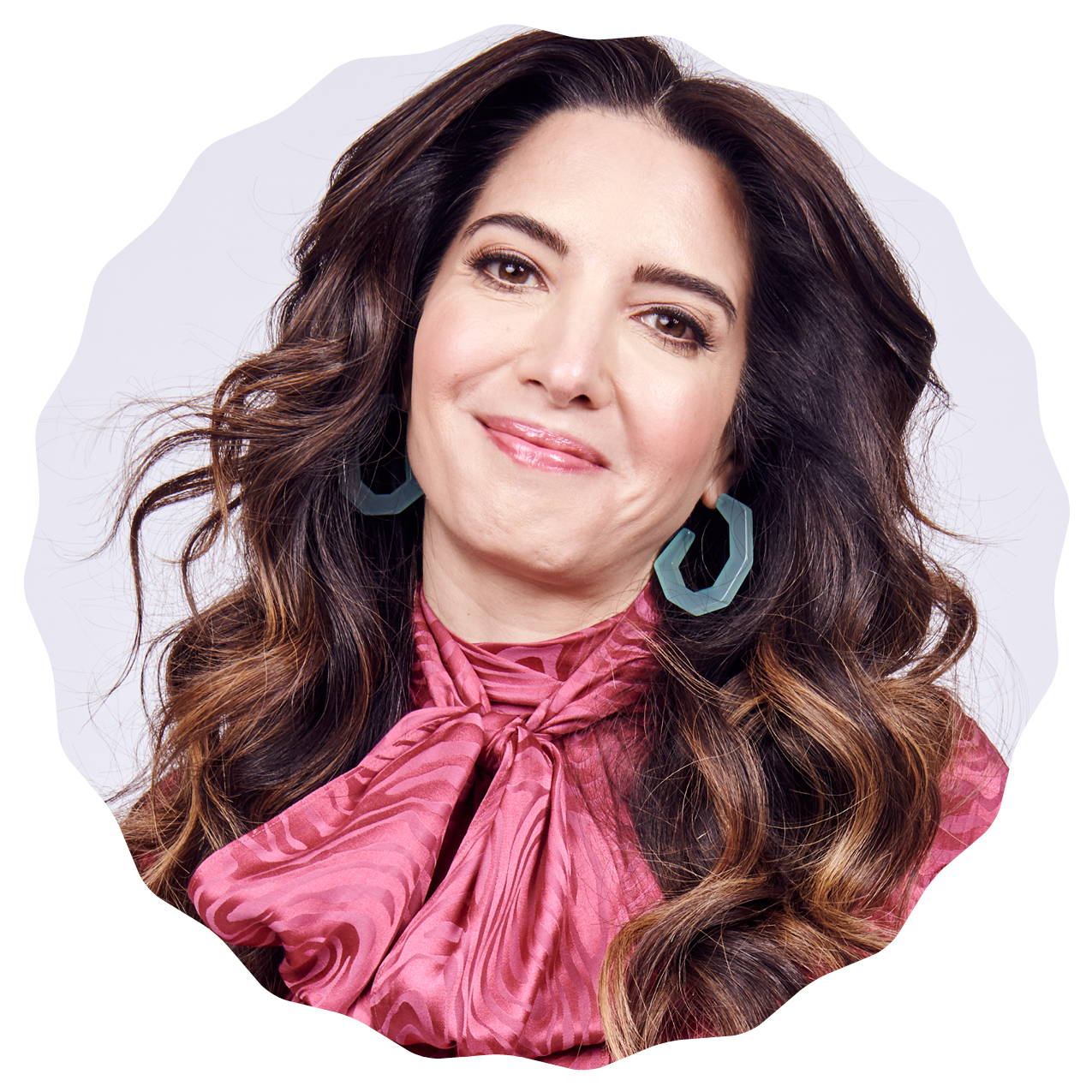 Sign up for Marie's free video workshop series. You will gain valuable insight and learn practical steps. They are eye-opening, inspiring and you will have an a-ha moment (the first of many should you continue on your B-School journey!)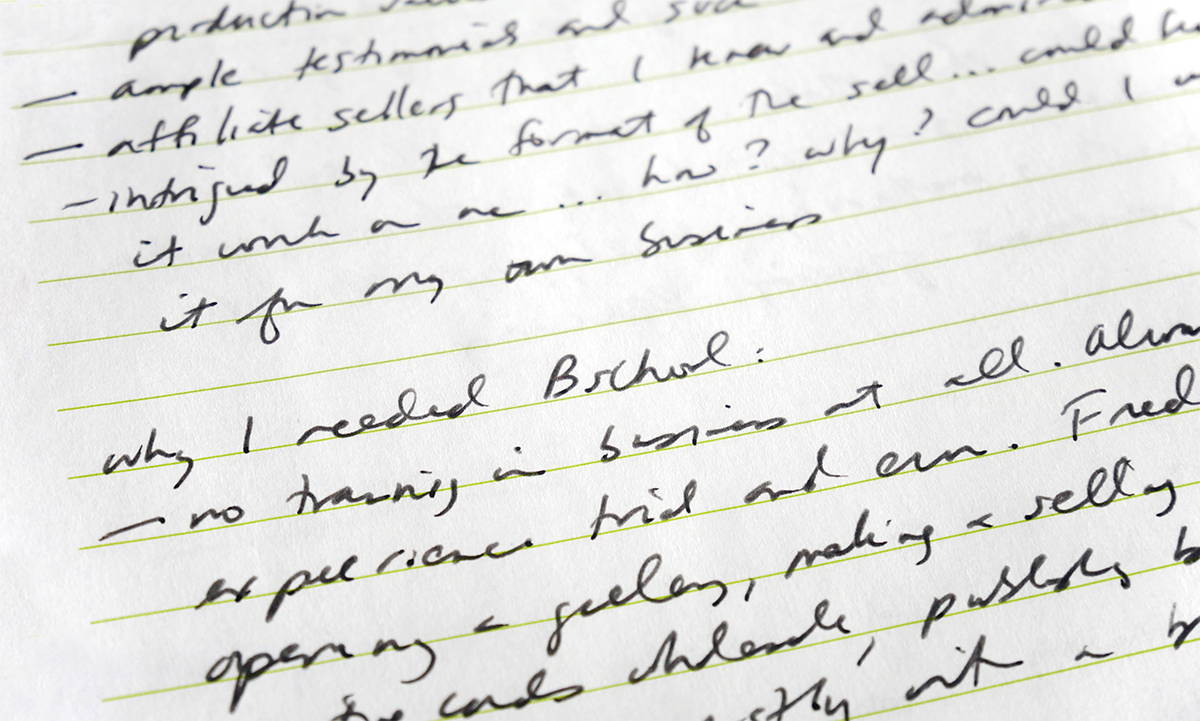 How B-School Saved My Business
Sometimes being dedicated and hard-working isn't enough
In 2014, I was having the toughest time I'd ever had in business. I had employees and big print bills, but I never seemed to be able to get out of barely getting by—a line of credit was the only thing that kept things going, issue after issue, but I wasn't able to get to the plus side of zero. I was tired of working so hard to barely break even.
I desperately needed a mentor: someone to help me figure out what to do next. I couldn't find that sort of guidance locally and so I began looking for it online.
Before I signed up for B-School, I had a gut feeling that I'd need to make some big changes to my business. I wasn't sure what they would be, but as I went through the course, it became ever more clear that I would have to take back the control of EVERY aspect of my business. Including, in particular, the marketing and voice of my company.
With the help of Marie Forleo's amazing course and excellent advice, I decided to reboot my company—even though it meant facing some unpleasant realities.
I was $50,000 in debt with the line of credit and wouldn't have enough funds for the next print bill, let alone paying myself a salary (and I was the sole earner in my family.) Letting go of my employees was particularly painful. But I returned to a company of one to start over.
After taking time to settle into the feelings of sadness and failure, I began to rebuild. Long-term readers might remember my very first newsletter. From that vulnerable spot, I began again.
I became more productive, my stress level went way down and I was inspired and happy to grow personally and in the business.
For me, B-School came along in the nick of time. I don't think UPPERCASE would still be going if it wasn't for the invaluable training that the course offers. And in the years since I first took B-School, my business has flourished—even through the challenges of the pandemic—growing steadily and becoming profitable. B-School provided me with the foundation for success.

"When the stress of basic survival is gone, there is space for joyful creating and innovating within your business."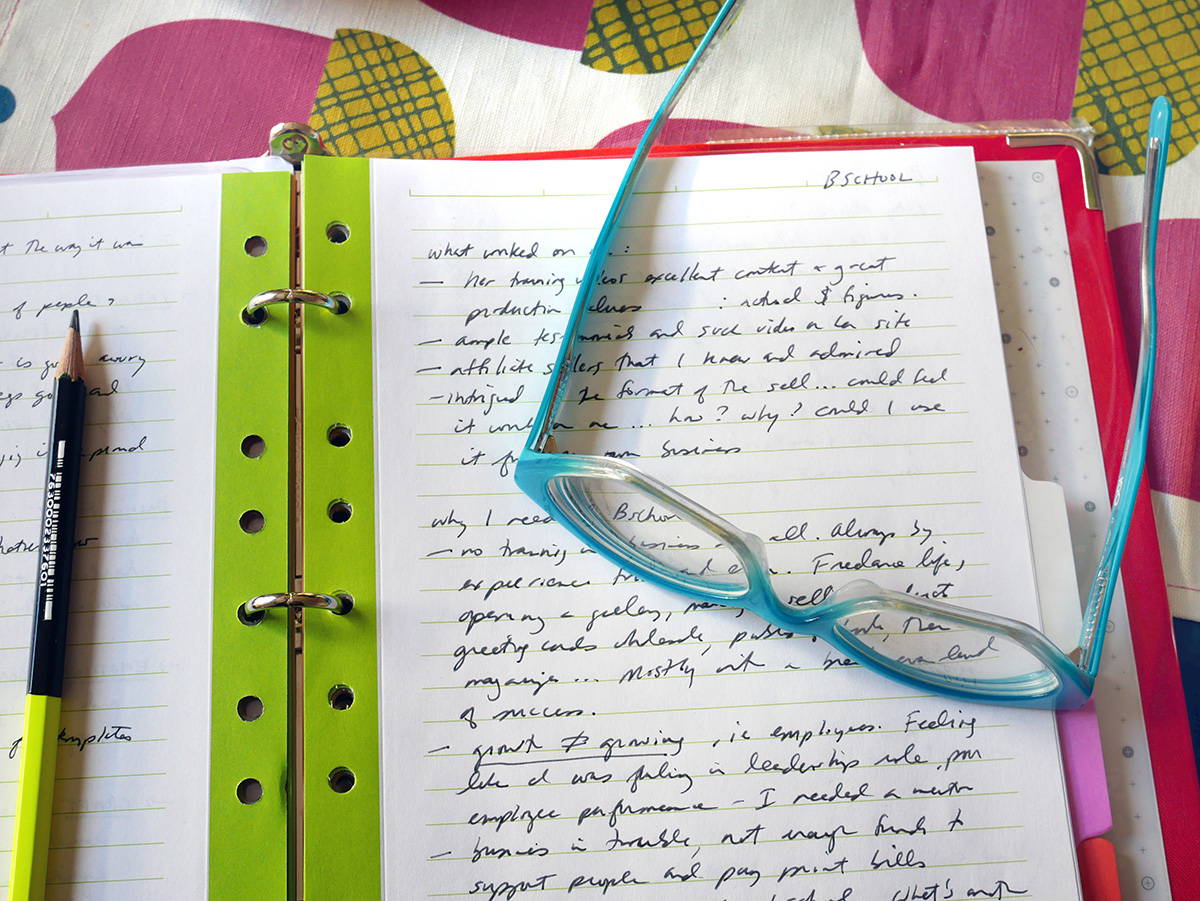 Proof that B-School worked for me!
From stagnant sales (and $50,000 in debt) to profits in matter of months.
Since taking B-School in 2014, I've taken a personal approach to my communications and marketing and I've embraced a forthright and honest style in my writing. I share quite a bit with my readers and go into detail about how and why I make decisions. I've talked about the struggles I've faced in my business.
This is an approach that Marie Forleo teaches in B-School: communicating with one's customers should be a service to them.
And so I offer my own perspectives, realizations, trials and errors with you so that you might also benefit from my failures and join me in celebrating the successes. I'm transparent with my business.
I've generated a sales graph from Shopify, from when I started selling online in October 2007 until the end of December 2018, marking the release of the 10th Anniversary issue of UPPERCASE magazine.
From my very early days of e-commerce, selling artwork, greeting cards and handmade paper goods online, to the release of the first issue, the birth of my son... the graph tells the story of UPPERCASE's growth as a company and me as an entrepreneur.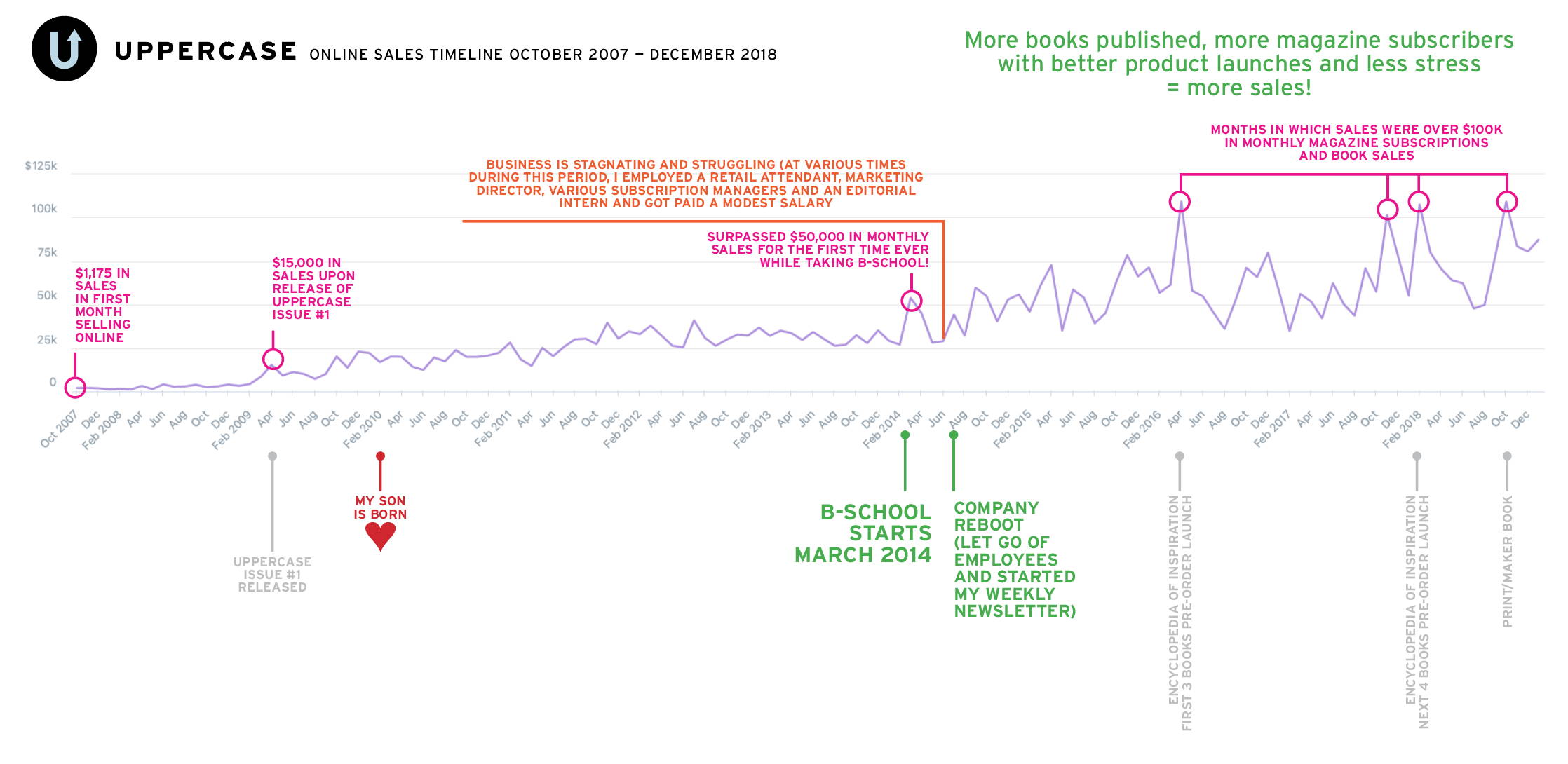 You can see that there was an immediate positive effect and spike in sales once I started taking B-School. Click here to see an even more detailed, larger chart.
The magazine had modest growth in the early years. I had help in my retail space for a number of years, and with being a new mom and trying to grow my publishing company, I assumed the logical thing would be to hire more help for the magazine.
As online sales were steadily increasing month over month and I was closing the retail location to concentrate on publishing, I brought on some employees specifically to manage orders and subscriptions. In 2012, I had a marketing manager, too. We were a nice little team for a while, but as you can see on the graph, there was no growth. Monthly sales were stagnating and the team and I weren't meeting the minimum monthly sales quota required to keep the ship afloat.
Desperate for a solution to keep my beloved publishing business alive, I used my credit card and enrolled in B-School. I started implementing what I was learning right away. I was scraping the bottom of my line of credit and faced running out of funds to pay my considerable print bills. As the sole earner in the family, UPPERCASE was the only thing supporting my family.
I had to lay everyone off and forego my salary.
I call it my big "reboot."
I pulled the plug on my expectations of what a "real" publishing company looked like and returned to my roots: just me. (A few years later, with our son in school, my husband Glen took on customer support part time, though now that he is concentrating on his board game design career, I am again a one-woman operation.)
Regular readers will know I'm a hard worker, but I never worked harder than that year following the reboot. The spikes in the graph are a testament to the extreme effort I put into kicking UPPERCASE into a profitable company. Without the burden of other people's salaries, plus monthly growth in online sales, I was very quickly out of the financial hole. Soon, UPPERCASE was turning a profit. And it continues to be on an upward trajectory.

Taking B-School—and more importantly, taking B-School to heart—was the catalyst that I needed to put my company on a financially sustainable path.
Making a profit has never been my primary reason for running my own business. My goal all along has been to create something that can sustain itself, that can fund my creative ideas and contribute to a global community of kindred spirit creatives while supporting me and my family.
B-SCHOOL AFFILIATE DETAILS

Marie Forleo's B-School has been so integral to my business that I want to share the course with you. I'm proud that this is the third year that I'm an affiliate for B-School. If you click on my links to sign up for the course, I will earn a generous portion of every registration that results because of my testimonials and promotional efforts. If you decide to take B-School, please use this registration link so that I'll earn your referral—and you'll qualify for my bonuses, too. Signups to Marie's free training are also tracked. B-School affiliate referrals are awarded to the "last click", meaning that the tracking link a customer clicked on LAST (and that drove them to purchase B-School) will get credit for the sale. Thank you!