Always use YOUR EMAIL ADDRESS when purchasing a gift subscription;

otherwise your recipient will receive the payment receipt and shipping notice!

PURCHASE GIFT SUBSCRIPTIONS WHEN SUBSCRIBING OR RENEWING ON BEHALF OF SOMEONE ELSE.
If the subscriber's name and mailing address are different than the name and billing address, please use a Gift Subscription option.
Use the Gift Subscription option if you are subscribing or renewing for a colleague, friend or family member.
ARE YOU PURCHASING MULTIPLE GIFT SUBSCRIPTIONS?
Each one needs to be a separate transaction since you can only use one shipping address per order. The recipient's address is entered in the shipping fields and yours in the billing. Thank you.
Give a year (or two!) of inspiration, encouragement and creativity.
Have the recipient's current mailing information at hand. You can only purchase one subscription at a time, so if you're subscribing or renewing on behalf of multiple people, please do a separate transaction for each recipient.
If there are other items you want to ship to this recipient, add them to your cart. These other items will be shipped immediately to the RECIPIENT's address. If you want to ship something to yourself please put those in a separate transaction.
From the drop-down menu, select the option according to your recipient's country. One-year subscriptions mailed in North America are $80, mailed internationally, they're $120. Our store and checkout is in Canadian dollars; your card will do the currency conversion. Our cart is secure and we do not see or save your credit card details.

Proceed to the checkout process and enter your name, address and email address in the billing fields and include the recipient's name and mailing address in the shipping fields. If you added anything extra, the cart will calculate the shipping costs. You will receive a confirmation of your order by email. If you want to purchase a gift subscription for someone else, please repeat this process. Thank you!
Scroll down on this page for free downloads of gift graphics, tags and wraps!

Get your recipient's UPPERCASE library started with these back issues:
Add 3 or more back issues to your cart and save:

2 to 5 copies $15 each
6 to 7 copies $12 each
8 or more copies $10 each
Printable gift notices, wrap and tags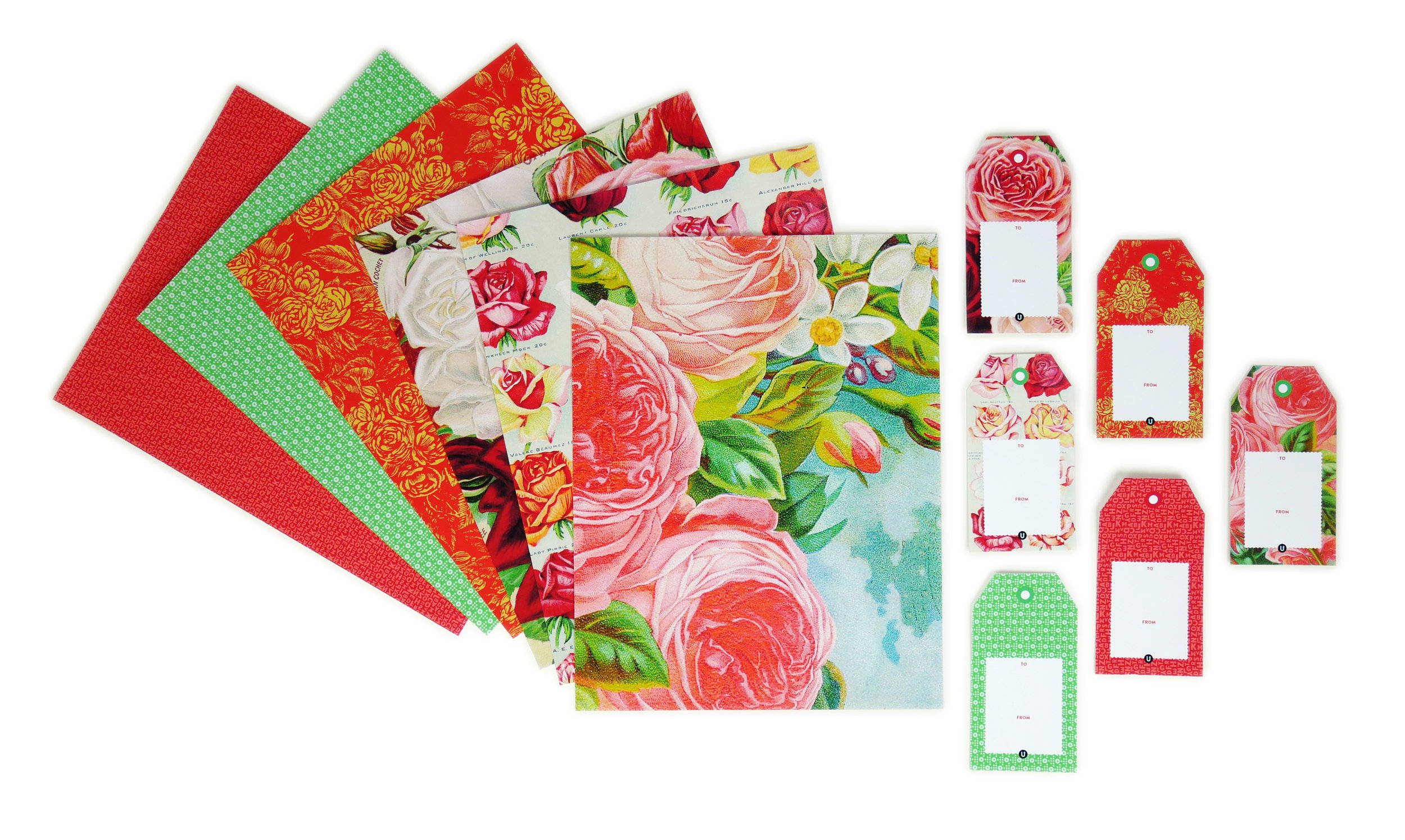 You can use these graphics to make homemade gifts, such as collages, recovered books, decoupage and whatever else you can imagine. (No commercial use or resale.)